Introducing WorkChain.io: The Blockchain Solution for the Future of Payroll — Make Everyday Payday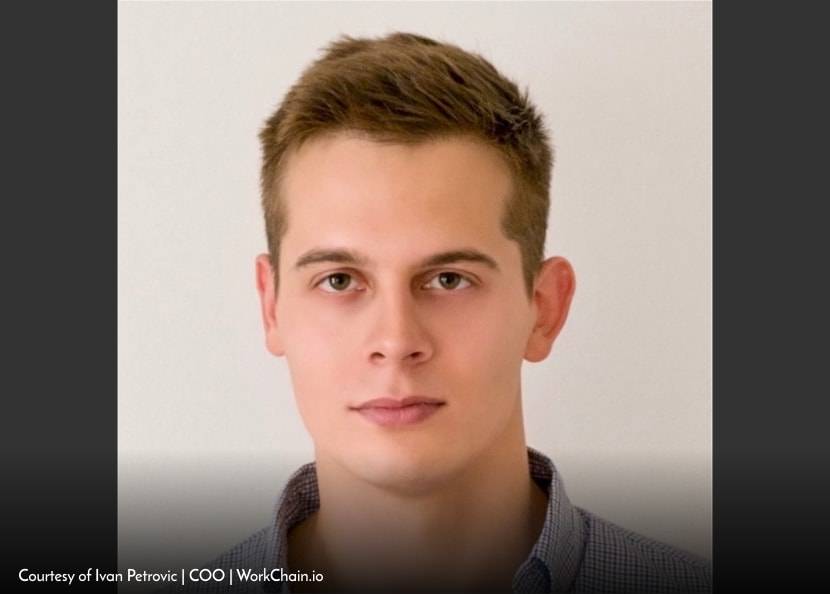 WorkChain.io has a singular aim: to make earning cryptocurrency possible for anyone who receives a paycheck.
We give workers instant access to their paycheck the moment they clock out. It's their earnings on their terms — true financial control that everyone deserves. And by automating the entire work to paycheck flow on the blockchain, we free employers from payroll processing time and costs.
And, as you're about to find out, we're not just a whitepaper or a concept. We're a fully functioning platform.
What Are the Problems with Today's Payroll that WorkChain.io Solves?
Workers
Anyone who's ever received a paycheck knows the frustration of waiting two-to-four weeks for it to arrive. You do the work but don't see a dime for your efforts for weeks. All the while bills, rent, car payments and an assortment of other life expenses pile up. This outdated payroll cycle is a relic of the Industrial Age.
Not only is getting paid bi-weekly or monthly completely out of touch with the on-demand, real-time way we work, it places major financial pressure on people. It strips them of financial control, leaving them unable to truly manage their finances, often leading to a cycle of debt.
In fact, 78 percent of U.S. workers live paycheck to paycheck and 28% of workers are distracted at work due to financial stress.
Employers
On the other side of the payroll process, employers deal with labor-intensive, inefficient and costly payroll processing. Standard payroll comes with a heavy reliance on banks and third-party processors, leading to constant fees, administration and delays.
Payroll is also extremely expensive too. In-house payroll costs on average between $722 and $1165 per employee per year. And outsourcing payroll to processors only cuts payrolls costs down by 27%.
The Solution: How WorkChain.io Brings Payroll into Real-time
WorkChain.io uses blockchain technology to create a seamless system for automating payroll and delivering paychecks on-demand and in real-time with cryptocurrency payouts using a stable coin such as TrueUSD. It does this by connecting with established HR systems to verify an individual's work, shift or hours on the blockchain — then instantly releasing earnings connected with the work.
WorkChain.io takes the manual work out of payroll by building verified work records on the blockchain, eliminating much of the administration and cost associated with processing payroll.
How It Works
An employee's hours, shift or attendance is verified through the WorkChain.io app.
Each time they finish work, the earned funds become available for instant withdrawal.
WorkChain.io pays workers what they've earned in cryptocurrency.
The WorkChain.io Protocol
Our proprietary protocol is what builds validated data and makes instant, real-time payroll possible. It takes the processes typically involved with slow, traditional payroll and condenses them into one automated flow by using the blockchain's immutable data and consensus model to build validated work records, smart contract-connected auto-payments, and use stablecoin cryptocurrency for instant paychecks.
What Makes Us Unique?
Most blockchain projects focus on using cryptocurrency to spend. WorkChain.io is the first blockchain solution that allows anyone to earn in cryptocurrency.
The platform will play a significant role in bridging the gap to make cryptocurrency mainstream. And, unlike other payroll benefit companies, employers don't have to be signed up for employees to access their pay instantly — it can be advanced through WorkChain.io's low-cost lending ecosystem. Here are just some of WorkChain.io's features:
► Instant, secure cryptocurrency paychecks using a stablecoins (e.g. TrueUSD).
► True decentralization — no banks or third-party processors.
► Reduced payroll transaction and processing fees.
► Verified work records for hands-off payroll.
► Easily cash out crypto payments in any currency.
► Pay advances based on forecast work.
Integrations — The Key to Rapid, Sustainable Growth
WorkChain.io will launch to a network of more than one million usersthrough our upcoming integrations with Humanity.com and WorkPuls.com. Integrations like this will create a path to rapid, sustainable growth.
We know that the key to success comes with strategic integrations that onboard large numbers of users, giving them and their employers the freedom of automated, real-time payroll. And we'll use our years of experience in the HR and workforce management industry to forge many more of these integration partnerships.
WATT Utility Tokens Power the Whole Platform
The transactions made through the WorkChain.io ecosystem and the interoperability of its applications will be powered by the platform's native utility token, WorkChain.io App Tokens ('WATT', 'WATT Token').
Our Motivation
My co-founder Ryan Fyfe and I have spent the past 10 years working hands-on in the global workforce management sector. The payroll problems WorkChain.io solves are the ones we've faced first-hand through our previous companies Humanity.com and WorkPuls.
In 2015, I founded WorkPuls, a company that focuses on driving productivity and tracking time. Since then, with the backing of two prominent European VC funds, WorkPuls has grown to become a market leader trusted by enterprises globally.
Ryan is the Founder and former CEO of Humanity.com, a company that's scaled to over 150 staff globally with the help of $13 million in VC funding and today powers the scheduling, time and attendance, in over 40,000 workplaces globally, including Nike, Lyft and CNN.
The WorkChain.io team is rapidly growing. We're a skillful team of 20, made-up of executives, technologists, developers and marketers with decades of experience in the HR and technology worlds. Between us, our team has launched seven companies.
We're passionate about changing the way the world works. About making it easier for companies to manage and pay their employees, and giving individuals financial freedom from outdated, long payroll cycles. Real control of how they work and get paid.
This article was originally published on Medium and has been republished with the author's permission.