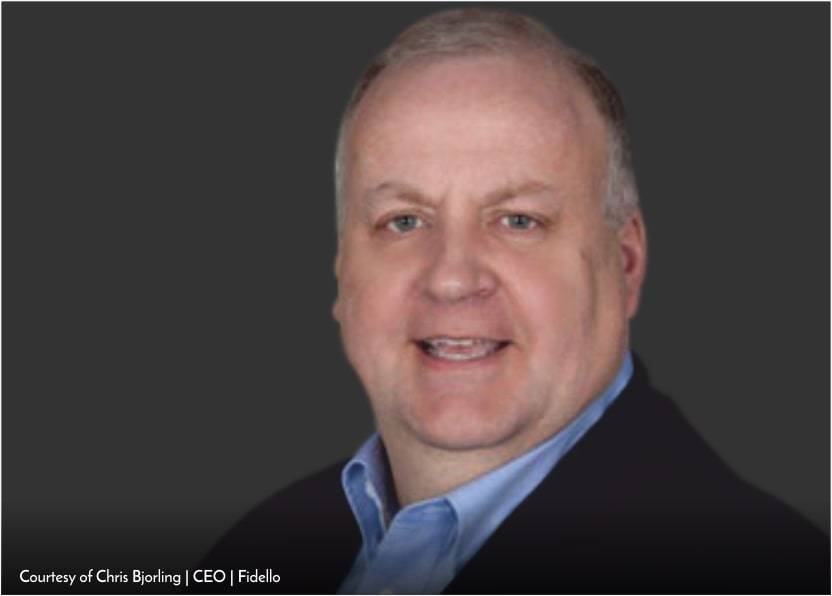 Fidello: Transforms HRM with Exceptional Services
Human Resource comprises of people who work for the organization and the department who manage the resources for the employees. A quality consulting and solutions firm can play a pivotal role in making life easier for the human resource management team by matching the need of the organization with quality human resources techniques. These techniques are directly related to the improvement of human performance. With a view to bring about a transformation in the Human Resource field, Chris Bjorling started a remarkable journey 32 years ago that led to the foundation, a consulting firm specializing in improving human performance. Develops and implements integrated systems such as training and development, selection and recruitment, career management, performance improvement plans and many other human resource duties. Fidello is one of the leading consulting firms today and we are proud to share their story.
The inception of the concept of 'helping improve human performance' came to Chris as a generational modification of their unique value proposition. 32 years back, Chris was inspired with an out of the box thought to provide exclusive Human Resource services. Over the years realized that as they continued to work with clients and provide human capital management or talent management applications for them, they had an epiphany and that was it.
Chris Bjorling had a vision of creating an organization that allowed clients to have consulting services and solutions tailored to their strategic need and matching their cultural values. This unique approach to providing services and tools to clients has enabled them to work with a variety of clients requiring a range of solutions. It has not only been for performance management, succession planning, competency development and management, career planning, learning management, organizational redesign, and others but, it has also enabled to help create the backbone of a college, work with nonprofits in a variety of ways as well as to work with other organizations satisfying their unique needs.
Leading the Path of Success
Chris has been working in the field of HR solutions since 1986. Early in his career, he worked with an organization that looked at the cradle-to-grave of an employee within their organization. This complete view of the employee lifecycle and its subsequent needs for the identification, development, advancement, performance management, succession planning of an individual created the genesis for all the work that does currently. This exposure to the whole situation versus a component or two of talent management allowed him to vision consultative processes and a set of software modules allowing his organization to succeed. Over the years he has worked with a variety of clients that range from the private sector to the public sector to global charity groups.
The diversity of their needs and the types of clientele has enabled him to see that there are not many differences between their worlds. There are more similarities between them than not. The similarities have allowed him to quickly and easily transition from HR process consulting to crafting online solutions. Solutions that leverage the clients existing assets and strategically focus on their need in understanding the business outcomes that need to occur. Because Chris doesn't believe in a one-size-fits-all strategy he could be called a unicorn in our industry. His ability to meet the client where their needs are enables the best success for clients who are budget conscious and focused on doing the right thing. He has the uncanny ability to speak the language of talent management and transcend that into technical speak for his programming staff.
Customer Satisfaction is the Key to Success
The consultative solution at Fidello, usually occurs before they tend to create a software solution. This need could be performance management, succession planning, full talent management, career planning, learning management, or more. Their ability to work with them for understanding their strategic needs, understanding the vision of where they like to take the program is critical. At that point, they look to start where the internal maturity of the organization is and then move from there. "At we have the opportunity to provide both consultative services and online system resources or solutions. These various solutions allow us to provide not only a software solution but also a consultative solution. We then can craft a culturally relevant and strategically focused solution for them. The solution can be either a set of processes and procedures, or it can be an online tool. Their solution will allow them to use the technology to manage their workforce better," says Bjorling.
At the same time, at they also ensure optimal efficiency with their clients and increase their satisfaction by creating tools which are specific to their needs. They feel that they have worked with them together to create a solution. Whether it's a consultative solution of processes and procedures or a solution in the configuration of an online tool creates solutions that meet their clients' needs explicitly.
Transforming the Conventional
"We have seen over the years where other companies we compete against or that are in our industry space provide single solutions for their users with minor customization available. We provide the opportunity for the client to have a system that uniquely different. A solution that specifically addresses their strategic needs as well as leverages their cultural environment," says Bjorling. Over the years, Bjorling's team has been on the forefront of introducing several new concepts from the concept of a fully integrated talent management or human capital management system to the forefront of advancing with tools such as language support and activities allowing for ease of use as far as the PDF outputs, multilingual capabilities and so forth. They have also looked at the fact that we have taken a unique stand in the industry and saying one-size-does-not-fit-all. This stand has allowed them to be very conscientious as they work with their clients. It is allowing to provide them with unique solutions based on their requirements.
The Highs and Lows of a Successful Business
Having started the company in 1987, Journey has been long, and by far it has been a good one. They have seen the industry change as it grew and developed. These changes were from the standpoint of technology as well as differences in the likes and dislikes of clients. Their most significant challenges to date have pretty much been the fact that there was dot.com bust at the end of 20th century. That changed the landscape and perspective of all IT groups that they work with to help set up their applications with them. In their experience, they have tended to take control over the selection of vendors v\s the internal HR client. It is understandable that that type of action occurs based upon the issues that came out of that time. But it does provide a lot of different challenges to organizations that are small and agile such as ours that continue to deliver tailored solutions for the client's needs.
"Over the years we've had a variety of achievements we were the first from a technological standpoint to do a lot of different things within our software. I recall a question from primary HRIS provider in the 90s and why would anyone want an integrated solution? We provided an integrated solution in the 90s, and it was confusing to the HRIS world. They felt that the silted approach to HR management that had been occurring for so long was still going to continue. We were able to demonstrate and have continued to show over the years how our solutions work well with each other. This ability precisely provides what our client needs at the point in time they need it and with a reflection that is appropriate for the culture of their organization.", says, Chris.
The Distinguishing Factor of Fidello
Fidello stands out from its crowd of competitors by realizing that the strategic aims of each organization are different and that the culture of each organization is different as well. This realization focuses on working with their clients to develop custom or tailored solutions. The solutions can be focused on competencies specific to the organization and written in a way that resonates with the workforce of the organization. This focus and unique offering allow the organization to adopt the solution and its contents. By having a focused solution specific to their organization, Fidello's team sees not only the human performance increase but also an increase in employee engagement and focus. They know through their experience that having solutions that engage and focus the employee enhance the cradle-to-grave employee experience for the client's workforce. "Our focus is not to provide solutions for the solution sake. Our focus is to provide solutions that enhance and move forward the capabilities and performance of the organization's people. We feel that competitors in this space place a higher premium on their product sales than they do on enhanced employee experience," asserts Bjorling.
Stepping into a Bright Future
Fidello will look to create a solution for smaller organizations that will allow great flexibility to configure client-based solutions at less of a cost. Chris feels that this expansion into smaller organizations will set him apart from his competitors who choose not to work with smaller groups in a customized way. Additionally, it is the team's focus to continue to maintain an understanding of what is relevant within the HR community and what is essential for the continued growth and development of workers. This focus on the employees of an organization continues to change and evolve. "We see this evolution as we deal with variations in the number of existing generational workforces. We view that our agility and our willingness to continue being flexible will only allow greater success. Success is not only for us as a firm, but for our client base as well.", Chris affirms.
Fidello will continue to provide tailored provisions to client specific solutions exactly meeting the needs of his client base. This key focus allows Chris and his team to create solutions that are received with great acceptance and often provide a pull-through effect after they are launched with a workforce asking for more capability from the system versus a push down from the HR community. To continue to do this, Fidello will continue to invest in the development of its modular software components and increase the ease of configuring various software components to deliver the optimum for each of their clients.