Vee Technologies: The inception of delivering extraordinary outcomes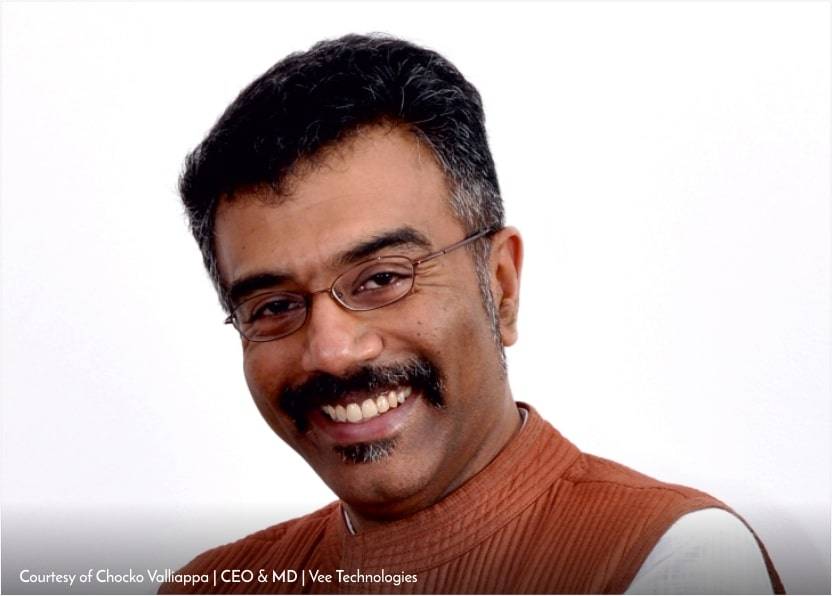 With digitization making new waves, healthcare is no longer resistant to change. Today, the US healthcare sector is embracing this digital revolution at an ever-increasing pace. Utilizing paperless transactions, EMR-EHR, innovative RPA solutions as well as cutting-edge coding and risk management tools, technology is revolutionizing operations and increasing productivity. These situations require companies to choose wisely when determining what technologies and processes they put in place in order to maintain compliance throughout all business lines. One such company that is revolutionizing the industry is Vee Technologies, who offer a full suite of end-to-end healthcare solutions. Their new Coding Automation Platform (CAP) and Risk Adjustment Optimization (RAO) tools boost productivity and accuracy in risk adjustment management, offering a unique advantage that will greatly impact operational workflow.
Recent Accomplishments
Apart from providing industry best custom solutions to their clients, they have also made tremendous contributions to numerous industry sectors.
Highlighting some of these contributions are:
Vee Technologies to Feature New Coding & Risk Management Automation Tools, Coding Automation Platform (CAP) and Risk Adjustment Optimization (RAO), at the 13th Annual RISE Summit – March 2019
International Association of Outsourcing Professionals (IAOP) named Vee Technologies to the 2019 'Best of the Global Outsourcing 100 List' – February 2019
Vee Technologies Showcased at Aero India 2019 – February 2019
Chocko Valliappa, CEO of Vee Technologies, Named Recipient of the YPO Sustainability Award – February 2019
5000 Named Vee Technologies as the 'Fastest Growing Company' for 4th Year in a Row – October 2018
Vee Technologies Exhibited World-Class IT and Engineering services at the CEATEC, Annual Trade Show in Japan – October 2018
Vee Technologies Showcased Their Innovative Capabilities in IT and Analytics, Logistics, Engineering and e-Learning/Animation at the Prestigious DefExpo 2018 – Ministry of Defense Exhibition – April 2018
Providing Formidable Services to Every Client
Vee Technologies excels in providing a complete suite of healthcare IT and back office solutions.Their ambitious journey began with a venture into revenue cycle management. They were privileged to land one of the top ranked insurance companies as their first client which provided the insights and experience to move into the health information management industry. With an extensive healthcare background in the US, Vee Technologies has the expertise to meet any challenges for both payers and providers.
Healthcare providers are equipped with a full range of end-to-end healthcare information management and revenue cycle management services. Similarly, healthcare payers are also at an equal advantage as medical coding, risk adjustment optimization, independent clinical reviews, DRG validation, claims management, member management, contact center services, and network data management complete a list of formidable services readily available. IT and analytics services round out the solutions for both providers and payers, giving full insights into the outcomes of the business.
Fearless Approach to Meet the Goals
The emergence of the cloud platform has given a new dimension to many ambitious projects. Vee Technologies, through its continuous and meticulous research, is abreast with the changes in technology. In addition, Vee Technologies is proud to have the continued support of its own university, The Sona University, which serves the company with exquisite talent to choose from in the form of ambitious youngsters who are ready to contribute to the growth of the organization. In addition, Sona University's acclaimed R&D center is a value addition to all the firm's clients.
Vee Technolgies, to its credit, has a well-established quality of service that results in extraordinary outcomes for their clients. The presence of an onsite operations team to be the single point of contact (SOP) for the clients, along with domain experts who offer technical knowledge of the latest platforms, have resulted in establishing longstanding partnerships with clients which is rare in the industry.
Being the First Choice Amongst the Choicest of Clientele
Accuracy, competency and teamwork, resulting in extraordinary outcomes, have been the hallmarks of success in the journey of Vee Technologies. The fearless approach to meet its goal irrespective of any quantum of challenges makes Vee Technologies the first choice amongst the choicest of clientele.
Vee Technologies has continuously focused on giving quality rich services to all of their global clients, by embracing new technologies and developments. The healthcare industry, today, is surrounded with innumerable challenges. Persistent amongst them at various levels are the fee-for-service and population health schemes. With a majority of payers and ACO's focusing more on analytics in efforts to study the risk factor in patients, as well as the induction of artificial intelligence to automate processes, there is an immediate need to clearly and completely understand the technologies behind process automation, such as NLP and machine learning. Realizing this, Vee Technologies plans to continue to add robotic process automation (RPA), machine learning (ML) and artificial intelligence platforms into their current business lines, which are in high demand.
A Dynamic Leader with Great Business Acumen
Chocko Valliappa, the great grandson of a visionary freedom fighter, industrialist and philanthropist, Karumuttu Thiagaraja Cheittiar, has been a leader of excellence and a true inspiration to the Vee Technologies family. Combined with a passion for using technology in unique areas and maintaining a vision of an entrepreneur, he has been able to establish a link between the market requirements and the capabilities of Vee Technologies. For the last two decades, Chocko Valliappa's contributions have been unparalleled in helping Vee Technolgies serve the top ranked hospitals and insurance companies with quality services.
Chocko has held key positions in administration, international business and operations, corporate affairs, strategic planning and marketing, and planning of corporate policies. He possesses an in-depth knowledge of European, Asian, & Pan American markets and a comprehensive expertise in forging alliances and joint ventures of strategic importance. Furthermore, he is one of the founding members of the YEO Bangalore chapter.
Chocko also has a great passion for empowering the community. With this aim in mind, he established Sona Yukti Pvt. Ltd., which provides skill-based training with a strong industry focus. He is also the Vice Chairman of Sona College. With his varied experience in education, industry-focused skill development, technology, and a traditional industry background, he is guiding Vee Technologies to reach the heights of success on a global scale.
POC: Manoj Abraham
Global Head of Strategic Alliance and Marketing
Vee Technologies
Ph:+1 646-837-0837