Daniel Gouldman: Inspiring the Generation to Follow Their Passion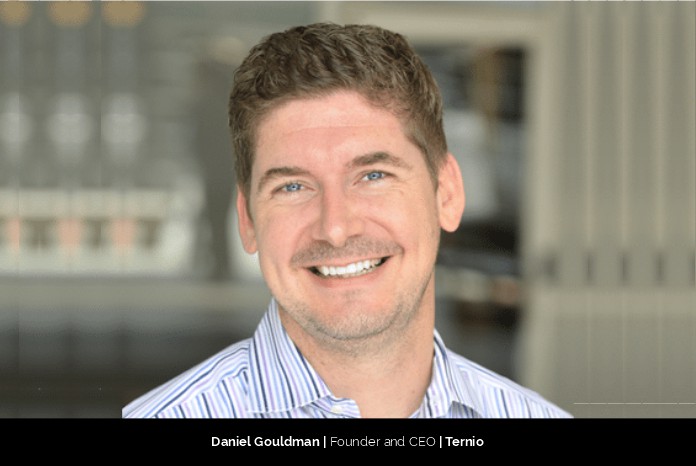 Being happy is the only determined goal for a person who has faced the realities of life as an amateur teenager; success is just a bonus. Well, Daniel Gouldman grew up with the sole purpose of being satisfied and happy in life, but his passion and hard work gained him much more than that. Not only did he change his fate but also created an inspiring path for every aspiring individual to go against the odds and achieve all that they dream of.
Daniel Gouldman is the CEO and Co-founder of Ternio, a leading blockchain company that has leveraged the power of technology to revolutionize the future of the blockchain industry. Despite the challenges Daniel faced, he is a successful entrepreneur today with a defined vision to make a difference in the lives of others. In this exclusive interview, Daniel highlights the ups and downs of his journey that started as an amateur teenager working two jobs and living out of his car to an inspiring business leader who owns numerous businesses across the country.
What was your goal while growing up? Did you always want to be where you are right now?
When I was growing up – I just wanted to have a roof over my head and to be happy. I always worked hard wherever I worked, but when you're young … it's hard to imagine your life being a tremendous success – you can only see as far as what's in your grasp. Or at least that was the case for me.
What seeded the vision to venture on your own?
I was lucky enough to be in a position to stop working in corporate life because I made some very good investment decisions. These were decisions in terms of how I invested my time and ownership in businesses. I worked full time but turned a hobby into a full blown business. It was a side hustle that materialized into a very successful business where I made twice the income from my job. So I was able to make a decision to go out on my own and thankfully that has gone well.
Could you give us an overview of Ternio, and the inroads it has made in blockchain space?
Ternio has really blossomed into something very special. It's a global fintech platform that provides interoperability between traditional banking/fintech and blockchain. We've seen tremendous headway from adoption of our product and we feel like we're changing the world.
Tell us about one strategy that has helped you grow Ternio?
We've focused on our customers and building something unique that people really needed. We've tried to connect to our customers in a very personal way to the extent that that is possible.
Tell us about your life before Ternio. How past experiences help you today in leading the company?
I've spent a long time working for large corporations – both public and private – and during that time I've gained a lot of skills relative to how to manage a business, how to work with people, and how to treat your customers. All of these skillsets are transferrable in a business.
Have you achieved all that you had desired? Tell us about the moment when you realized that your hard work has finally paid-off. What keeps you driven and determined towards work?
I can't tell you that I'll ever feel like we've achieved the complete goal. Our intent is to be a public company one day and then we'll focus on dominating in various places. The moment that I knew we were in a good place was when we finally felt confident enough to pay ourselves a salary. It took us 2 years to pay ourselves a salary and that drove incredible financial insecurity. But we put it all on the line in order to achieve our goals. In terms of motivation – if you enjoy what you do then it's not work. I work every day but I really hardly ever feel like I'm working. Building things and executing successfully is fun. Work is my hobby.
What does work-life balance mean to you and how do you work to achieve that goal?
I prefer Jeff Bezos's philosophy of work-life harmony. To say work-life balance is to suggest that one must give up one to have the other. I really don't know how to vacation like a so-called normal person and my wife hates it. But if I'm having fun – leave me alone and you enjoy yourself and let me be me. Work-life harmony was me having a family vacation two days ago at a beach in Florida with a towel over my head taking conference calls so the sound of the wind didn't distract from the call. When the calls were done – I jumped in the beautiful ocean water in Destin, FL with my kids and played with them. That was perfection in my life.
How satisfied are your clients with your service? Can you share some of your client's testimonials?
We look for feedback from our customers regularly. I regularly ask for feedback personally. It is a little shocking to some people that they get an email from me asking for feedback. The main thing is to learn from your customers and to identify how to improve your business based on that feedback. Don't search only for good feedback – really look for trends in negative feedback and try to address the core issue. If your customers are asking you questions about things that seem so simple – maybe your product isn't as intuitive as you think it is. Or they wouldn't be having a hard time. Feedback is a gift and say thank you even when they yell at you … perhaps especially when they yell at you.
What would you advise to the young entrepreneurs venturing the startup landscape?
Be prepared for a lot of failure. Always have backup plans. You need to iterate. Do not count on anyone to care about your project like you will. Be ready not to have a salary for what will feel like forever and could possibly actually be forever. Engage relationships that are real and authentic with people who share your vision in the world. Having friends and allies in the world makes a big difference.
If you could go back in time to meet your younger self, what would you advise yourself?
I would tell myself that you made the right decision to run away from home. I feel like it all turned out pretty good so I wouldn't change anything because every negative experience was part of my personal growth.
What are your plans going ahead? What does Ternio's expansion and growth trajectory look like in future?
Our plan is to build a global bank. Our growth trajectory is fantastic, and we'll continue to execute our plans which right now are going pretty well.
Ternio is changing the future of blockchain and is steaming ahead with a well-defined plan under the resourceful guidance of Daniel and the leadership. We are certain that as their journey continues, they will inspire the generation at every step, to think out of the box and innovate.