CoinPayments: Scaling up the Ladder of Growth and Innovation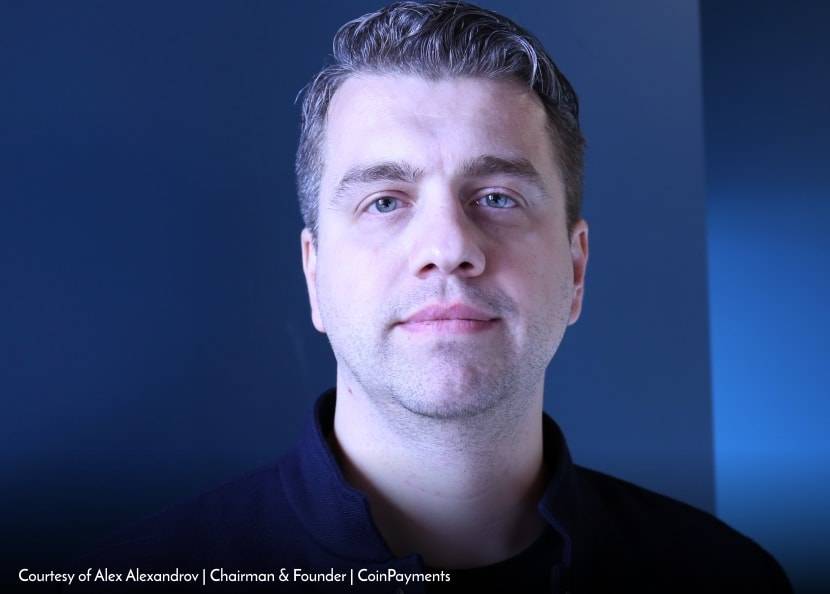 Back in 2013, during the infancy stages of the blockchain technology and cryptocurrency, there was a developing global ecosystem centered around Bitcoin. At the time, all innovation and infrastructure around the cryptocurrency economy was focused solely on the King of Crypto.
Seeing the need for supporting the niche market of altcoins and new and disruptive technologies branching off of the Bitcoin phenomenon, CoinPayments was born.
CoinPayments is a diverse multi-currency digital web wallet and payment processor, built to facilitate transactions in this new age of financial technology. "We were the first altcoin payment solution for merchants, and today are the largest company of our kind," mentions the Chairman and CEO of the company, Alex Alexandrov.
Today, CoinPayments boasts support for over 1,100 different cryptocurrencies and provides access to over 2.5 million users in 182 countries.
Allowing Anyone to Transact, Anywhere
CoinPayments was created as a support system for the entire cryptocurrency world in order to simplify transactions for businesses and users alike. Over the years, the company has innovated many technologies centered around bringing crypto transactions into the mainstream e-commerce environment.
"Our developer team works diligently to create solutions for existing e-commerce platforms, allowing merchants all over the world to participate in the crypto-economy regardless of their knowledge in the space. We have built over 30 different shopping cart plugins for most of the major existing online global retail platforms including Shopify, Magento, WooCommerce, and many more. Along with our payment processing solutions through dozens of shopping cart plugins, we provide access to our payment systems through Application Programming Interface (API) for custom implementations. Our mission is to allow anyone, anywhere to transact with the freedom of choice," asserts Alex.
Moving Past the Challenges
Scaling any company into international diversification will always have its growing pains, especially when operating in hundreds of different jurisdictions governed by completely different regulatory bodies while providing a service in a brand-new financial industry that is heavily scrutinized.
According to Alex, "We have been lucky to realize an organic and exponential explosion of growth over our first 6 years of operation. On average, we have grown in both number of accounts and total transaction volume by over 1000% every calendar year. This type of rapid acceleration causes a need for a strong and trustworthy core team that are willing to work long hours and sacrifice for the greater good. We are grateful to have assembled a group that is willing to go above and beyond the call of duty to fuel the CoinPayments machine."
With 2019 fast-approaching, the company is finally starting to see crypto-friendly jurisdictions all around the world and is cooperating with many regulatory authorities to put the systems in place to ensure the long-term success of the blockchain based payment systems.
A Leader with a Vision
Alex Alexandrov is the true pioneer of the cryptocurrency payment gateway movement. Having a visionary leader is of utmost importance when paving the pathway towards a completely new form of transacting globally, and Alex is the perfect example of the same.
Alex has always been able to see beyond the foresight of the industry and come up with creative solutions to support this technology and adapt to the emerging environment. As a penetration testing specialist in his youth, he always knew his way around computer hardware and software and possessed a unique ability to solve problems.
Alex started his career in cryptocurrency as a Litecoin miner and blossomed into his role today as one of the industry's strongest public figures. He has a strong background in ForEx trading, one which has given him the experience to manage crypto funds effectively and profitably.
There lies a stigma around the blockchain industry these days, with market manipulation and Initial Coin Offering (ICO) scams along with many nefarious companies taking advantage of the lesser educated. CoinPayments have always believed that, as leaders in this space, we have the responsibility to educate and pass our knowledge onto the newcomers in the industry.
At CoinPayments, you have long-time trusted payment gateway that can provide that additional layer of security in an unknown world. Speaking about the competition, Alex exclaims "Not many cryptocurrency companies can say that they have been around and been successful for over 5 years of operation; this gives us a huge advantage over many of our competitors. Throughout our existence, we have strived to offer the most diverse selection of cryptocurrencies out of any company in crypto and maintain the lowest fees in the payments industry at only 0.5% per transaction."
A Peek into an Exciting and Promising Future
The period between 2017 to 2018 was a time of unprecedented growth for the company and it heavily focused on scaling up its business solutions to support the incoming traffic. For CoinPayments, its mission has always included a drive to bank the unbanked and create a full services digital currency solution for the world. However, 2019 is going to be a year of constant rollouts from its Dev team, aimed to maximize the efficiency and simplicity of its platform.
"First up, will be our fully redesigned mobile app for iOS and Android as the future shifts away from web applications and into the palms of our hands. We are weeks away from releasing what we believe is the most functional cryptocurrency app in the world today. Immediately following this, we are launching what we call CoinPayments 3.0, the upgraded and refined User Interface. This will be the first time in 4 years that we have redesigned the webpage and are really looking forward to improving the overall User Experience. Additonally, we are on the verge of releasing segregated multi-sig wallets and we will be providing new fiat onramp and off-ramp solutions along with crypto conversion options. All of these updates combined truly make CoinPayments the one-stop solution for everything cryptocurrency," concludes an excited Alex Alexandrov.