Blockchain Foundry: Blockchain Technology Work for You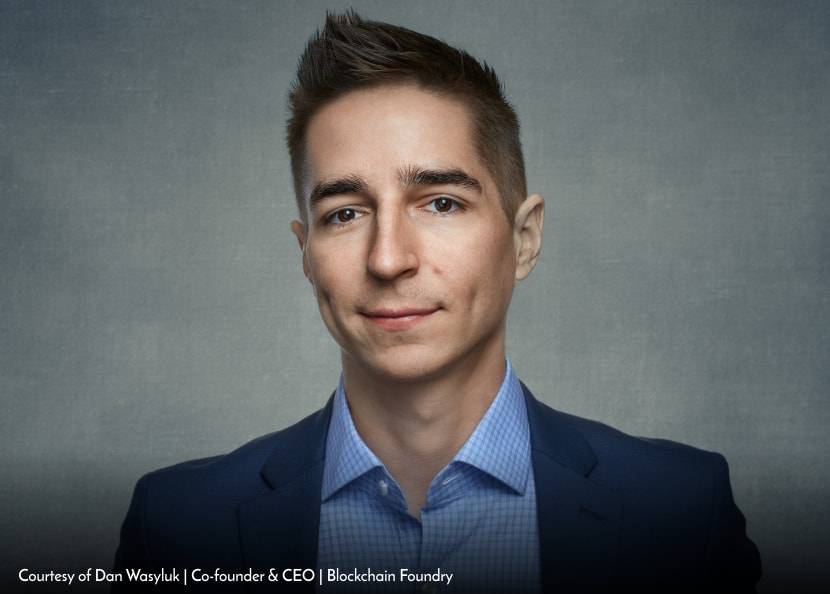 Blockchain Foundry technology is progressing at an exponential pace with tens of thousands of the world's smartest minds using the technology to decentralize industries from banking to agriculture. These industries have been suffering from the inefficiencies of a centralized architecture, which results in less efficiency, lower security and higher fees. But since the genesis of Satoshi Nakamoto's Bitcoin whitepaper in 2008, blockchain has proved itself as a viable technology to decentralize every industry, resulting in lightning efficiency, state-of-the-art security and micro fees.
Blockchain technology is changing the world at a rapid pace and has been met with enormous demands both for development and commercialization. Over the course of the next decade, industries across agriculture, banking, supply chain management and data companies will be able to leverage the blockchain to improve efficiency. Simply putting, blockchain technology is here to stay and revolutionize!
A Company that Breathes Blockchain
One company that has already created working blockchains offerings is Blockchain Foundry. Founded in 2016 by the development team that was responsible for creating the Syscoin protocol in 2014. Blockchain Foundry offers Blockchain development and consultancy services for Businesses and Governments. The founders recognized the opportunity to productize the benefits blockchain technology presented for use by both businesses and everyday consumers. The Syscoin protocol provides several advantages over competing protocols, such as Bitcoin and Ethereum, which uniquely position it for rapid productization with minimal overhead. Moreover, Blockchain Foundry Inc. is a founding member of Microsoft's Decentralized Identity Foundation. Microsoft and Blockchain Foundry Inc. are partners in the mission to decentralize identities using blockchain technology. The founders believed that the name "Blockchain Foundry" embodied the goals and achievements they have built and continued to improve the foundation for this vast and constantly changing industry.
Why Blockchain Foundry?
Blockchain Foundry is a software-development company focusing on Secure DLT technology. The company develops Blockchain products such as Blockmarket Desktop, a free-to-use portal to Syscoin's decentralized marketplace and an easy-to-use token creation tool. Furthermore, it has a few upcoming products in the pipeline that are sure to excite many in the industry.
Built On Experience: Blockchain Foundry is changing how e-commerce is done. The company's products are built on Syscoin's established Blockchain, and are designed to fundamentally improve security, functionality, and user experience.
Designed For You: Blockchain Foundry realizes that cryptocurrency and blockchain technology can be a bit confusing. That is why it has designed its Blockmarket products. With ease of use and customer experience being its primary concern, the company aims to make its products easily accessible to all, with or without blockchain experience.
Facing Challenges to Overcome them
Dan Wasyluk, the Co-founder and CEO of Blockchain Foundry, believes that Blockchain is an extremely exciting technology and looks-forward to face the evolving challenges that the sector will have to overcome to achieve mainstream adoption. "We believe that Blockchain technology will dramatically change the way our world does business and to be at the forefront of that innovation makes us all very excited. Our company is still new and recently became publicly trade-able on Canadian, American and German exchanges.", Dan said.
Offering Products that Simplifies Bockchain-use
Dan and the team works closely with their clients. The initial phase of the work they do is to determine a solution design that is tailored to each client's requirements via an exploration call. "After an agreement is concluded with regards to the solution, we implement the design according to these specifications. We ensure our clients are kept up-to-date throughout the process and actively work with them to validate the implementation is aligned with their vision," Dan added.
Dan also believes that blockchain technology, at its base, has the foundation to change the way software is developed and data is served with almost any industry. At its state of infancy, however, the foundation is complex for most and it is difficult to develop new solutions or even integrate current Blockchain technology into the existing infrastructures of businesses. Blockchain Foundry steps in and facilitates the process by offering products that simplify blockchain-use and helps corporations develop their blockchain-centric projects.
Continuing to Lead in Blockchain Development
Trust and experience are the most important requirements clients have in this industry and Blockchain Foundry fits the bill perfectly. Blockchain Foundry is a leading Canadian software blockchain development corporation and one of the few companies in their niche that is publicly traded and actually maintains a public blockchain and developed working products for it.
"As the industry is still at its infancy and the technology is constantly evolving. We will continue to be leaders in blockchain development and are constantly watching market trends in the industry. We have more product offerings in the pipeline and we believe they help surface the value of leveraging a blockchain solution while hiding the complexities of this technology from end users. They shouldn't even know they are using a blockchain." Dan concluded.
An Innovative Entrepreneur Leading from the Front
Dan is an innovative leader and his contributions in the Blockchain Sector reverberates that thought further. He always thinks out-of-the-box and boast great leadership skill to lead his team towards success. Dan has over 15 years of enterprise software development experience and was first involved with Blockchain technology in 2013. He is the co-founder of the Syscoin blockchain (launched in 2014) and has spoken at several blockchain events. Dan is an entrepreneur with a rich technical background, and holds a Bachelor of Science from the Rochester Institute of Technology and has helped fund multiple technology-based companies. His career is focused on User Interface Development and User Experience. He also has experience managing teams both in a professional and in a startup capacity. Dan has brought several products to the market both on his own and with a team.