Best Sci-fi fonts and Tech Fonts of 2019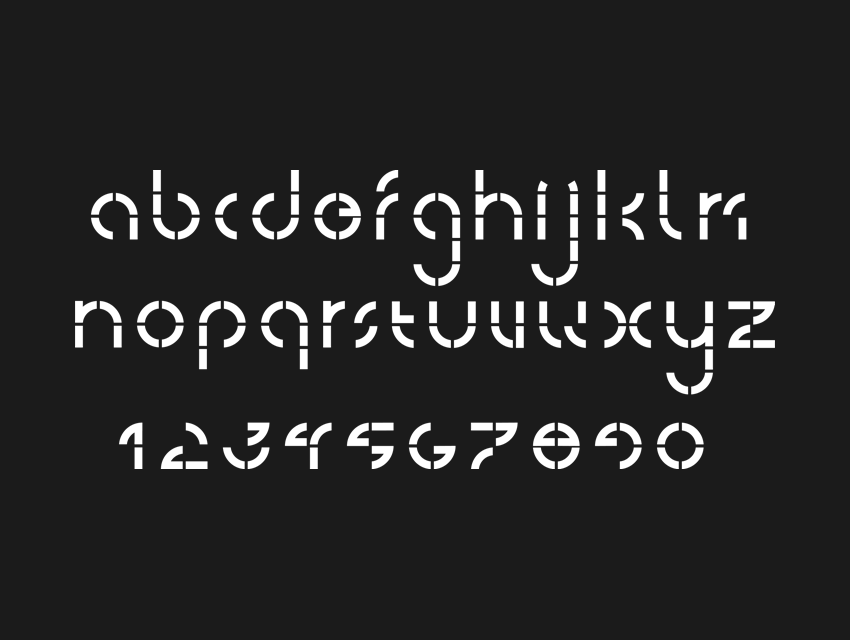 Over the years, with the advent of technology and innovation, the dynamics of everything have changed. Fonts used to be an add on to the text and all you had to look out for was your heart while deciding which font to choose. Typography has now changed however, and so has its needs. Font now plays a significant role in the visual communication. A good design has at its center, the right choice of

font. Even the most amazingly-designed websites or brochures can fail you if the font is not right
On the bright side, hundreds of font options are available to choose from. The variety is so great that it makes it difficult to decide the best option. Making the right decision can be difficult. For that it
is important to know the needs and requirements of the project in totality. It is also important to understand the target audience. If the requirement is of a modern content, a futuristic font would serve the purpose best.
Best Futuristic fonts can only be used with a certain type of projects that require a revolutionary impression. These fonts give the text an ultramodern, advanced, experimental sort of feel. These fonts are
unique and are quite stimulating. These fonts freeze the viewers to at least view and read the information. This is why these futuristic fonts are most often used on graphics for entertainment or promotion events like concerts etc.
The futuristic fonts have this cutting edge quality that can add a character to the otherwise average looking content. The futuristic and sci-fi fonts have greater credibility added to the entire document.
Here are the best sci-fi and futuristic fonts of 2019. All of these can be downloaded from Fontalic through their online text generators for free!
Eund
It is a geometric sans serif font with minimal contrast. The letters have shallow curves that are smoothed out of rectangular letterforms. This gives a fresh yet readable typeface to the text. This font is best suited to information based applications. This font has the option of 500 characters, 5 variations of numerals and stylized alternatives.
Luengo
It is a modern sans serif font that is geometric in appearance. The round corners give a welcoming and cozy impression while keeping it elegant. It is mostly used for display purposes, packaging, brand
entities and editorial purposes etc. it has 5 variations in weights and stylized alternatives. This font is easily downloadable from Fontalic.
Technical Forest
This font has the look that qualifies it for sci-fi, hi tech font technology and revolutionary uses. It is stylized in such a way that it is considered the best for use in headlines, quotes or tags. The name of the font-Technical Forest-is linked with the combination of soft and sharp styles like the leaves and branches on a tree!
Controller
Controller is a very futuristic font, a geometric round sans serif. This font comes from the fusion of techno and organic designs. The letterforms are geometric but rounded to give an organic feel. This
fusion makes the text very readable and welcoming. This font can be downloaded from Fontalic free of cost.
Concord
It is a geometric sans serif font. Concord is basically originated from the "Accord Alternate" family with an extra geometric touch to it. The letters and large and readable that makes it suitable for
announcements and technological uses. This font comes in seven weights that add to the emphasis of the text.
Aguda
This font was developed specifically for display purposes but its clear, geometric typeface makes it suitable for shorter length texts as well. It is used for various technological texts. The clarity of
text that this font provides is unparalleled.
Solaris
Solaris is a very spaceship-type font that makes one think of astronauts searing through the vacuum in a huge spaceship! This futuristic font has alternative letters, punctuations and numbers. It is conveniently bold and tall and adds to the overall impression of the text. It gives that character to the entire content! Fontalic has this font and can be downloaded.
Tokyo Typeface
It is a decorative Japonism typeface. This font has a Japanese appearance and it allows to write in Latin letters. The font originates from the traditional Inkan-Seals which are traditionally used in Japanese since ever. The Inkan-Seals are used in place of signatures in paperwork, contracts, personal documents, authorship letters or deals and acknowledgments.
It contains upper and lower case letters. The upper case letters are wider than the lower case but they blend together well. This font is a chance to write the eastern typography rules, no less than the original!
Industry
This font has its roots in technical as well as geometric styles. This typeface can span from refined vintage to industrial futuristic aura. Due to its universality and clarity, this font can be used for
displays, headlines logos or even for shorter text. This sans serif font has eight weights from Thin to Ultra and corresponding italics aswell. It also has stylized alternatives.
Morebi Rounded
It is a neutral font that works with print, web, applications and packaging alike. From basic food industry to technological fields, from short text to logos, this font with its flexibility and
readability works all the way.
This comes with six different weights and corresponding italics. Both the options are ideal for display properties.
These are a few futuristic fonts that are best suited to use with sci-fi and technological areas. These fonts are unique in themselves and add personality to the entire document. Unlike how it used to be in the initial times, right font in the right place may even be the only reason for a viewer or a reader to stop at your content and actually give it a read. These fonts play with the minds of the readers and develop a ground beforehand. This partially makes up the mind of the observer without even going through the content. This is why the fonts give an edge to the content over plain text.
Bio:
Jessi is a technical and creative writer graduate from Austin University. After spending time living and working abroad in Texas , Austin as a technical Content Writer, she now writes on creaive ideas and generate leads with entrepreneurship skills continue curating quality content. Rae is passionate about travel, food, and writing, and font styles and , She's Also an author at Fontalic Font generator of course.