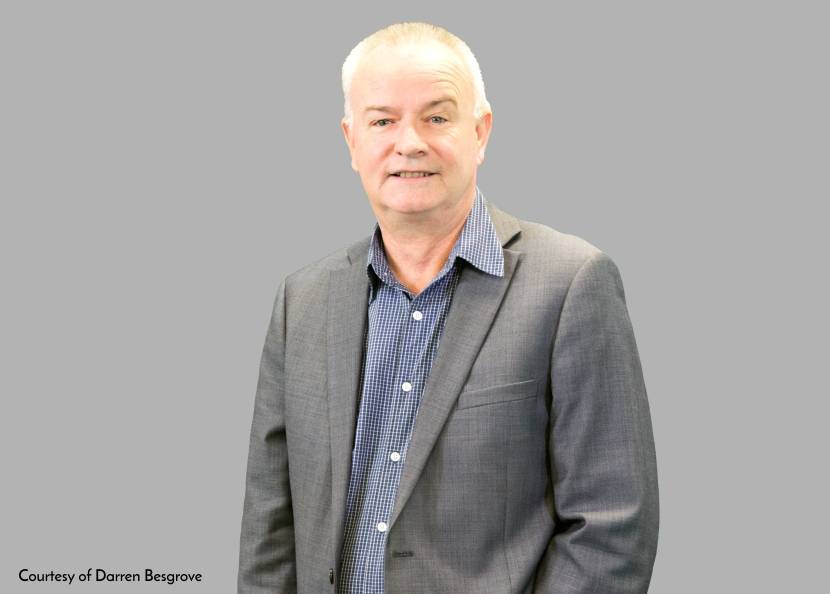 A Complete Rethink
A Complete Rethink: According to reports, out of 10 organizations, 8 are struggling with app delivery for a variety of reasons including – skills shortages, confusion amongst tools and vendors, and their inability to quickly prime and evaluate a range of potential projects. And despite the plethora of vendors, app development tools and frameworks, and pricing models, this situation still exists some 8 years after enterprise mobility became a Top 5 CIO priority. Here is BlinkMobile – recently rebranded to OneBlink – which has a brand new approach to solving these long held problems.
OneBlink develops and markets a truly collaborative app development environment. The fully managed suite of services focuses on enterprise customers across industry segments such as Transport & Logistics, Education, Financial Services, Government, Construction, Utilities, Mining and Healthcare.
OneBlink is an established 100% Australian owned company, with more than 50 'brand name' enterprise and government clients. OneBlink is both a developer of software tools, and a provider of hosted/managed services that streamline the custom development of mobile and app style solutions. The directors – Darren Besgrove, Anthony Harris and Alan Williams (with backgrounds in Tibco and SAP) – always envisaged a company where mobility would be more than consumer apps, and would become a mission-critical enterprise requirement. The directors lead a team of experienced developers and cloud infrastructure and operation experts, having made a decision some 8 years back to adopt a cloud only infrastructure.
The beginning of BlinkMobile
Using SMS as a universal and reliable transport protocol was BlinkMobile's prime focus when it was first established 13 years ago (before iPhones and 3G/4G networks). The schools, sports clubs and local government authorities started using products that included online message boards replacing traditional recorded message services. Instead of joining a queue of people 'on hold' users could text a keyword and instantly receive a return message with the information they needed – they could then forward this message to friends and colleagues.
Later on, the connections that the founders made with local government authorities (Councils) proved pivotal for the expansion of the company. A number of agencies desired the SMS service as an efficient and effective service for citizens, but didn't want to update information in multiple backend systems – they wanted to maintain a 'single point of truth'. This led BlinkMobile to work with a number of Councils to connect with and repurpose information from their existing websites – making them available via the SMS 'ask & receive' system.
This development occurred in early 2009 (around the time of the first smartphones) and it was a small jump to build the integrations necessary to pull a wide range of high demand information from Council and 3rd party websites (public transport, traffic alerts, etc) for citizens to consume in a mobile format. Since then, the company has continued to evolve from services citizens largely consume, to services tightly integrated to pull/push data into core/legacy systems; and also providing services focused on making employees and contractors more productive by enabling mobile devices to become valuable work tools regardless of the mobile capabilities of legacy systems.
Offerings that suit a very specific style of customers
BlinkMobile has always traded off its enterprise grade cloud capabilities (guarantee of service, full failover provisions and SLAs) that underpin the mobile solutions organizations rely on. Beyond this, the company excels in the offline operations it provides for customers mission critical apps and the extensive integration capabilities with core/legacy systems.
Moreover, the company has built a service offering that suits a very specific style of customer, being mid-sized private and public-sector organizations. Those large enough to seek the measurable efficiencies and increased productivity that can be derived from new technologies in the workplace. But not that large that they can bring in-house, specialist teams of app developers, enterprise integration architects, cloud infrastructure technicians, IoT engineers and data analytics experts.
It's not just about devices any longer!
The foremost reason behind changing BlinkMobile's identity to OneBlink is because the world of mobile solutions is not just about devices any longer, so much of it is about server-side processing and back-end (mBaaS) services. More importantly however is the unique position OneBlink has established in uniting an organization's people and processes in app development. Collaboration amongst different groups and unification of your application development efforts now lies at the heart of the OneBlink Suite. This is because most organizations development efforts are hampered by the incompatibility of toolset 'silos' – each directed at different skills and capabilities within an organization.
Business level users can't use the code centric environments that developers love, and the 'point & click' builders or low/no-code environments that business users flock to, leave an organization stranded as these systems never produce code that can be further 'hardened' by developers into compliant corporate solutions.
OneBlink contends that these development silos are the major contributor to slow or stalled mobile projects (app backlog) that plague many organizations. This is the breakthrough that OneBlink brings to the market. A single collaborative development environment that spans business users and IT, to serve the needs of the entire organization to both de-risk and accelerate app delivery. As the only end-2-end App development environment that truly spans business users and IT, OneBlink is unique in its ability to scale 'grass-roots' development efforts into strategic projects, thereby de-risking and accelerating app development/ delivery.
With OneBlink, business users can quickly get 'grass-roots' projects off the ground and tested, and able to pass that early work to developers with a clear set of requirements to turn a good project, into something great. Not only is such scalable development faster, it's also far less risky, as IT is only investing time in those projects where the business has done the leg work and has data to support a use case.
Future roadmap
Not content with this most recent innovation, OneBlink has established relationships with innovative IoT companies such as Spotto to offer 'out of the box' integration into their simple 'things management' services.  Further development will see the toolset able to cater to the needs organizations will have for multi-channel development, such as bots and the incorporation of AI and machine learning.