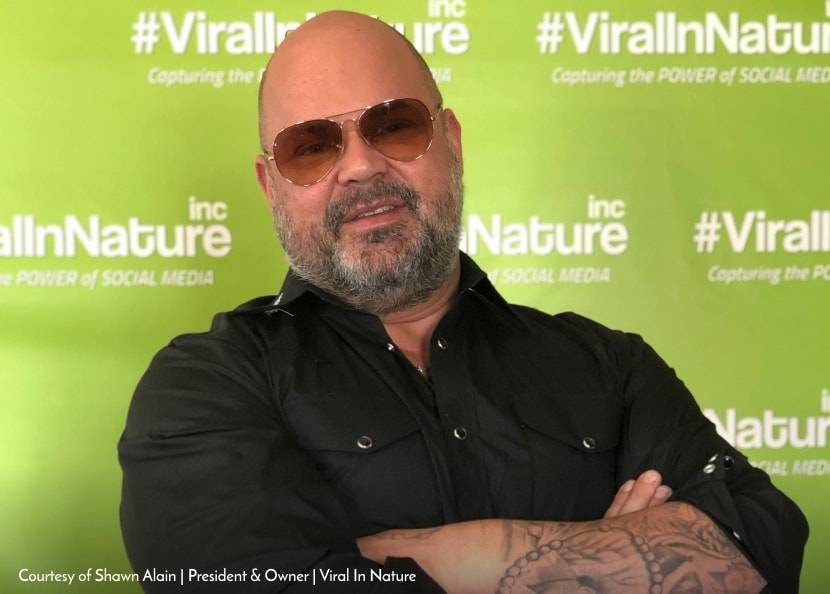 Viral in Nature: Capturing the Power of Social Media
Less than two decades ago, when a business aimed at marketing and promoting their products or services to a specific audience, the most viable and practical option were print marketing, television advertisements and radio promotions.
Back then, websites were making way into the mainstream world of business at a snail's pace. And only a meagre number of marketers were willing to hesitantly board the internet train. There was a cloud of uncertainty hovering over the potential ability of the world wide web and businesses were reluctant to take the jump.
Fast forward to 2018 and the approach amongst businesses to market their product or services have changed in a drastic fashion.
Today, websites for businesses have become more than just an option or a choice, it has become a necessity. Search Engines like Google have become a book of infinite information. Social media platforms like Facebook and Twitter have become a part of our daily lives to keep up with our friends, families, and loved ones.
This evolving landscape of the internet has opened the doors of opportunity for individuals, marketers and businesses. It has paved the way for businesses to market their products, build a brand and reach out to customers at every corner of the world in a targeted manner.
However, amidst all these potential opportunities, using social media to one's advantage and leveraging its true power isn't equivalent to a child's play. It takes years of experience and a requisite level of proficiency to grab hold the opportunity that the internet, and particularly social media, boasts.
Delivering solutions that echoes quality
With an aim of capturing the power of social media, Viral In Nature stands out as a social media management company with the requisite knowledge and proficiency level to steer ahead clients towards success.
Irrespective of whether your business social media goals are to increase sales, ensure optimal customer service or perform reputation management, the team at Viral In Nature goes above and beyond to meet and exceed its clients' needs and expectations.
Initially named as GoWowMedia, the company changed its name to Viral In Nature in 2013. The company helps bridge the gap between remaining a local presence and acquiring a global customer pool. Their rate of success with small businesses has prompted globally renowned and emerging companies to take attention and seek out their services.
Hard work coupled with commitment
There are probably no better words to define Viral In Nature and its work functionalities than hard work and commitment. It runs through the firm's DNA. The company devotes most of its time and energy in social media management activities towards its clients and strives to ensure quality through its actions and methodologies.
This approach has led the company towards achieving multiple awards to become the most awarded social media agency in all of North America. Publications such as Clutch.co and GoodFirms.co has ranked Viral In Nature amongst some of the best social media marketing agencies. This year itself, the company was named as the USA's Best Social Media Agency of 2018. These achievements are proof of the company's operational capability and its dedication towards success.
The man with the golden vision
Shawn Alain, the President and Owner of Viral In Nature, shoulders the responsibility of the company and has spearheaded it to what it is known as today. Alain began his career in media when he worked in a publishing industry.
It was Shawn's pioneering vision that prompted him to recognize the gigantic potential of social media marketing strategies, even before it became a globally followed approach. He set up the company back in 2010, and since then he hasn't looked back.
In conversation
In an interview with Beyond Exclamation, Shawn shares his journey, his company's vision and his contributions:
B! Firstly, what seeded the vision to help small and medium enterprises utilize the power of social media?
Shawn: I spent a decade in the community newspaper industry on the advertising and management side. It was very rewarding helping businesses achieve their goals.
B! Can you give us a little background on Viral In Nature and where it stands today?
Shawn: We just turned five years old and are growing month over month. Businesses are seeing what the power of social media can do for them.
B! Being the President of Viral In Nature, what do you particularly add to the company? Give a brief account of your experience and contributions within the industry.
Shawn: I've been in marketing my entire adult career. Many of the skills I learned in the newspaper industry was very transferable to social media. But the real secret to the success of Viral In Nature is the team we have put together, which just keeps on growing.
B! Talking about the team, we would like to know about the team and the building-blocks of Viral In Nature.
Shawn: We have an in-house Social Media Artisan (SMArtisan) Apprenticeship program. This is a paid position where our apprentices are mentored by our experienced senior SMArtisans.
B! What are your breakaway services in the media bracket?
Shawn: We specialize in social media. This allows us to focus on all the new trends and changes in the industry which can happen daily. We also do websites in-house and work with other top tier agencies for other services such as SEO and SEM.
B! Tell us about the moment when the team realized that their hard work has finally paid-off.   
Shawn: There has been several times my teams hard work has paid off. We've won several awards and this is all thanks to them.
B! What's the current scenario, breakthroughs and disruptions, in the industry? What benefits does Viral In Nature provide over its competitors?
Shawn: In the social media world, the only thing constant is change. At Viral In Nature, we ensure that we are on top of these trends and changes with the industry as well as having the latest hardware and cool cameras to create great content.
B! What can be expected from the company in the upcoming years?   
Shawn: We have plans for expansion to open offices in other locations around the world.