Top 10 Powerhouse Businesswomen of Influence in 2021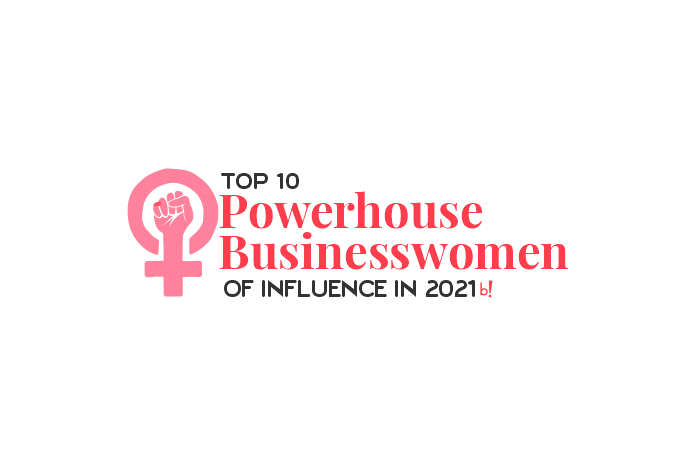 Women are Redefining Innovation with a Different Way of Thinking
Women today are making their presence known from the boardroom to politics and Hollywood to educational and technical work. They are successful in their careers and business journeys and are at the forefront of innovations and their respective professions. Powerhouse women support and surround themselves with other powerhouse women. They believe in getting up every day with new energy and new ideas to contribute to push their organization forward. They look forward to making small changes in their own unique way so that things are made better and easier in the world.
Today, there are many powerhouse women in business globally who strive to outdo themselves daily. Beyond Exclamation honors the journey of such amazingly innovative businesswomen and dedicates this issue titled "Top 10 Powerhouse Businesswomen of Influence in 2021" to them. Featuring on the cover of this issue we have captured the successful journey of Jessica Johnsen, CEO of Yellow Brick Road Early Childhood Development Center, that has a warm, nurturing environment that is rooted in the belief that every child deserves a safe place to learn, explore and grow. Their goal is to provide exceptional quality early education at a reasonable price, while helping to bridge the gap between the early childhood development and the first years of schooling. With this goal in mind, Jessica works tirelessly for the common good of children and childcare. She wants all teachers to be given the respect they deserve and be deserving of the respect they're given. She also wants children to reap the benefit of that. Jessica shares her wonderful journey in this exclusive article, as a successful woman of influence.

Inclusive are also the success journeys of a few more powerful women in business. Kate Bohn, Innovation, Strategy, Accelerator & Incubator Lead at Lyods Bank; Julia Anthony, Founder & CEO of SOLUtion Medical; Kate Fishel, CEO of Fauxcades; Sherine Khalil, President and Chief Business Officer of Valor Compounding Pharmacy; Jahanara Miotto, President of Metrendalytics Consultants; Julie Camardo, CEO of Zweigle's Inc; Lysbeth Fox, Founder & CEO of Fox Communications and Yunha Kim, Founder & CEO of Simple Habit.

Let's Get inspired!
Follow us on social media.