Top 10 Impactful Healthcare Leaders to Watch in 2022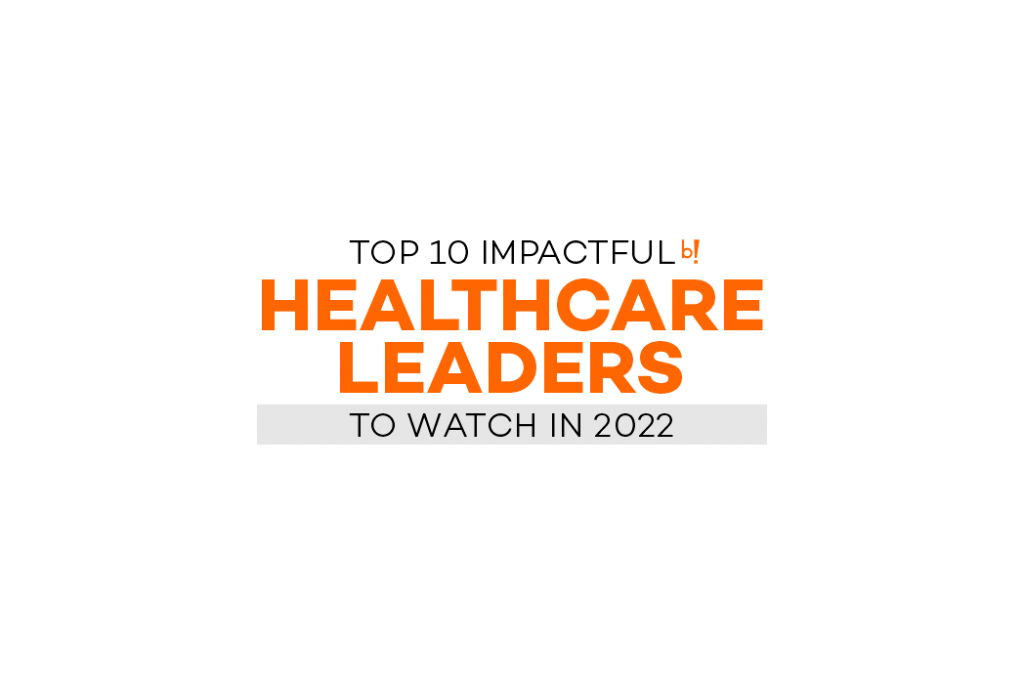 Good Health Makes for a Happy and Long Life
A health system is more just a pyramid of publicly owned facilities that deliver health services. It includes the institutions, people, and resources involved in delivering health care to people. A well-functioning health system is built on the foundation of having trained and motivated health workers, a well-maintained infrastructure, and a reliable supply of medicines and technologies backed by adequate funding, strong health plans, and improved policies that are easy to understand and access.
Globally, each country has some variation in its healthcare systems, however, overall they all tend to follow general patterns with the help of exceptional healthcare leaders guiding and leading the industry. At Beyond Exclamation, we respect the work and initiative these leaders take to make healthcare better, simple, and accessible for everyone. We dedicate this issue titled "Top 10 Impactful Healthcare Leaders to Watch in 2022" to them. Featuring on the cover of this magazine we have covered the successful and impactful journey of Shawn Terlson, President & CEO of Shepherd's Care Foundation. SCF is a faith-based, not-for-profit registered charity established in 1970, by a small group of exceptional people who wanted to provide a home for seniors where they could be cared for and have comfortable housing in a caring, Christian environment. Shawn believes in leading with compassion which makes him a perfect leader to lead SCF. Shawn has a proven track record of living the Mission, Vision, and Values of organizations while promoting efficiency and effectiveness to ensure that they remain sustainable and relevant to deliver on their resident and client accountabilities. With extensive leadership experience in the field of healthcare, Shawn is committed to making a better life with dignity and caring for the beloved seniors they serve through the Shepherd's Care Foundation (SCF).
This edition also captures the success of a few more healthcare leaders like, Nicolas Serandour, CEO of Advanced Oncotherapy; Henry Hollamby, CEO of Viscera Technologies; Dr. Chris Witowski, Co-founder and CEO of Psilera Bioscience; Jill Wiedemann-West, CEO of People Incorporated; Aimée Madden, CEO of CliniShift; Goran Beijer, CEO of Dicot AB; Tim Maroney, President and CEO of TCI Software Inc; Dr. Conville S. Brown, Founder and CEO of The Medical Pavilion Bahamas and Lynn Fischer, CEO of Title21 Health Solutions.
Let's Get Inspired!
Follow us on social media.