Top 10 Impactful Healthcare Leaders to Watch in 2022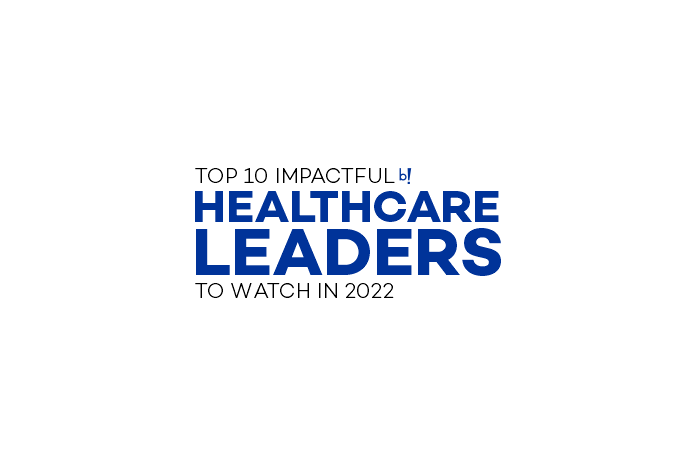 Healthcare Improves with Technology and Innovation
Great leaders empower their people and more importantly, they acknowledge their efforts. The healthcare industry constantly changes, as it's a living entity with complicated systems. Healthcare needs strong leaders now more than ever to navigate organizations through the pandemic and digital transformation. These leaders advocate for positive changes for both healthcare professionals and patients. They are good communicators, and they consider patient service as their primary responsibility.
At Beyond Exclamation we honor the dedicated service provided by healthcare leaders and the change they strive for across the globe. We dedicate this issue titled "Top 10 Impactful Healthcare Leaders to Watch in 2022" to them. Featuring on the cover of this magazine we have covered the impactful journey of Kenneth Cochran, President & CEO of Opelousas General Health System. Kenneth has always been driven to design a better healthcare delivery system. He has been recognized twice in the Top 50 Rural Health Leaders to Know and was recently named locally as an Acadiana Kingfish, which recognizes accomplished businessmen in the area who give more to others than themselves. He is an advocate for community health improvement with a focus on education, equity, access, and poverty abatement. As the Health System CEO, he manages the resources of a full-service, 2-campus, 197-bed health system that include a 40+ provider multispecialty Medical Group, Foundation, Imaging Center, Comprehensive Cancer Center, Home Care, Hospice and Palliative Care, Robotic Surgery Center, Mental Health Services, Inpatient Rehab, and Physical Medicine. In this exclusive article, we learn more about Kenneth's wonderful journey as a healthcare expert and influential leader.
We have also featured a few other healthcare leaders like, Nina Beikert, CEO of Labor Berlin; Jill Wiedemann-West, CEO of People Incorporated; David Dexter, CEO of Sonora Quest Laboratories; Aimée Madden, CEO of CliniShift; Goran Beijer, CEO of Dicot AB; Tim Maroney, President and CEO of TCI Software Inc; Dr. Conville S. Brown, Founder and CEO of The Medical Pavilion Bahamas; Henry Hollamby, CEO of Viscera Technologies and Dr. Chris Witowski, Co-founder and CEO of Psilera Bioscience.
Let's Get Inspired!
Follow us on social media.