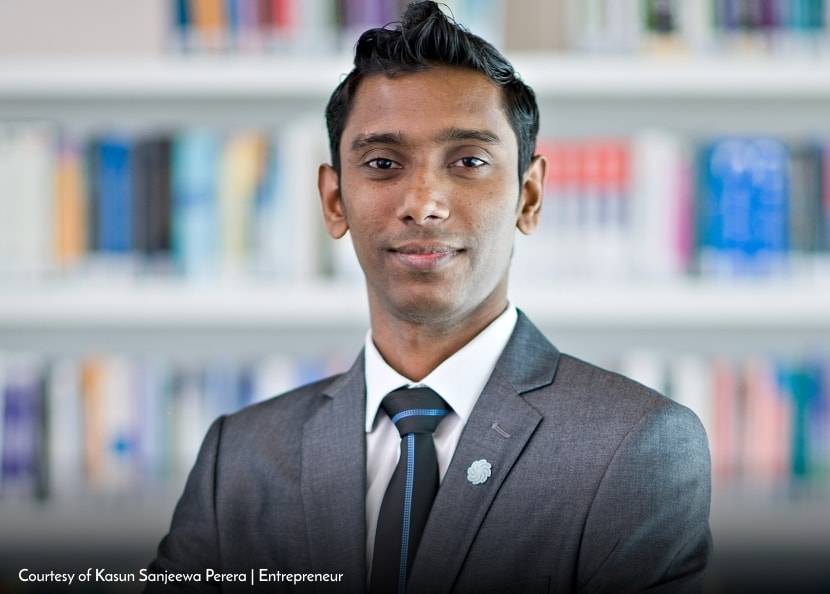 To be Honey-badgers
Entrepreneur First is a one-of-a-kind accelerator program which you join as a skilled individual and leave with a company. Having started in London it has now expanded to 6 locations, running two cohorts a year. It has brought together a bunch of ambitious individuals and created an extraordinary community. As a member of the 3rd and 4th cohorts in Singapore, here are my two cents based on the experience I had.
Applying to EF
If you are ready for an emotionally challenging yet exciting entrepreneurial journey, but do not have a concrete idea, team or a plan, then EF is a place for you. The only requirement is you must be ambitious and possess unique skills. On the EF platform you can find your co-founder and your idea. Together you chart a course to build a billion-dollar company (at least that is the expectation). I left my academic career earlier this year as i was frustrated that, often, our research work never gets out of the labs and reaches the people. I joined EF in January (3rd cohort in Singapore) and continued the journey with the 4th cohort.
Co-founder Vs Idea
Are you confused?
To me it the co-founder always comes first. Yes, that limits areas that I would like to work on, but for a successful team it is the co-founder dynamics that matters. For example, in my case, I limited my areas of interest but not the idea that i want to work on. Then i started looking for possible co-founders in the respective areas and once in a team we together explore ideas. Initially my focus is on understanding the person rather than the idea he/she wants to work on.
When to start?
Every EF cohort has Kick Off Weekend (KOWE) and kick off week (KOW) to officially start the entrepreneurial journey. When you are are accepted into the program, you will have a profile on a dashboard exclusive to your cohort. This dashboard is where you do your homework. As a first step, go to the program dashboard and see who are the interesting people you want to talk to. Check which areas/ideas he/she has mentioned in the dashboard profile. If you have couple of ideas, do work on those, Do some secondary research. Talk to a few people around you to get a sense of your ideas and how other people perceive those ideas. Do set up meetings with fellow cohort members that you want to work with. Try to understand them. If you have time, then try to work with them one or two days a week. Even a few hours is ok.
Who wants to be the CEO?
CEO vs CTO Vs CXO
In my case, I did not want to be CEO. I knew where my skills lay and how I could add value to the company. So I was clear my co-founder would play the role of the CEO and I looked for a person with CEO qualities. Essentially, a domain edge person (EF classifies every member into three edges, Domain, Tech and Catalyst). Usually a domain edge person becomes CEO. You need to understand that the CEO is the face of the company. It is not just knowing the domain, the required qualities are much more than that to be a strong CEO. Do look for that in your CEO if you do not intend to be CEO. But if you want to be the CEO then be sure you carry the heavy burden in the first couple of weeks and continue to be the face of the company.
Pick your co-founder
In SG3, I picked my first co-founder because of the idea. We both had interests in the same idea so we decided to work in a team. But obviously it wasn't a good fit as we moved forward. We pivoted from original idea and within two weeks we found we were not the right team. So with lessons learned from SG3, I approached SG4 differently. I knew where my skills lay and I knew what skills would complement mine. From the moment I was on the dashboard, I scanned through all the profiles and listed which persons I should have a conversation with. Try to meet them in person if they are in Singapore, if not have a Skype call. Understand their motives, skills and expectations. Then work with 3 persons for few days to see if you can work together. Finally pick one whom you feel most comfortable with. Most importantly you need to feel the multiplicative factor, the energy, the throughput. You need to feel energized with your co founder. If you have that feeling with your potential co-founder then just go for it. On the other hand you will not know the person A-Z so don't wait until you are fully comfortable. Go, commit and then find the person.
Not every team last long
I did have breakups. My first break-up was emotionally hard. I fixated on the idea we wanted to work on. When the team broke up it felt like abandoning your baby that you loved so much. But you should realize, sometimes the idea is great but your team is not the right team to do it. It is better to realize that earlier. With that break-up, subsequent break-ups were easy. If I felt, we as a team were not motivated enough, not committed enough, then I am ready to break the team. Be ready for that emotional journey. You will realize your breakups are for your own good.
Secret sauce for a lasting team
The most important things are the communication, respect and trust. Since you both are strangers to one another and just met within EF program, It is the communication that builds lasting dynamics. Make it a point to discuss even small things with your co-founder. If you don't like the slightest thing, say it to your co-founder. All those small things cumulatively results in an unhealthy team. It is better to discuss things early on. Have very open conversations. If you can't have an open conversation with your co-founder, then you may not be in the right team.
One other thing, you need to trust and respect the other person from the beginning. Some may not agree with you and argue. They are of the opinion that respect and trust have to be earned. But there is no time during the EF process for anyone to earn that trust and THEN form a lasting team. So start by trusting and respecting one another. But if things go south, and you don't trust or respect the person anymore, then break up the team.
This article was originally published on Entrepreneur and has been republished with the author's permission.