The Most Futuristic Business Leaders To Watch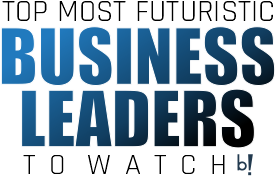 Leaders of Innovation are Paving the Way of a Success for the Future of Business
The business world has a myriad of success stories of business leaders that are inspiring and motivating in positive way. Leaders have always played a vital role in inspiring the generation. Their insights, viewpoint and perspective have been emulated by many great leaders who are successful today. Well, as hard as it may sound, there are a few amazing leaders who have taken on this responsibility and lived up to it in a phenomenal way. Leaders have influenced the generation with innovation, creativity and most importantly, confidence to be over-achievers. They are re-shaping the future.
Beyond Exclamation appreciates the journey of these amazing personalities and has honored them in this special edition titled, "The Most Futuristic Business Leaders To Watch." Featuring on the cover of this issue is the success journey of Peter W Weber, Founder and CEO of ceEntek. Having vast experience in the field of advanced technologies, Peter knows first-hand the immense power technology presents. By replacing old-world processes with new technologies, he sees immense potential to transform the world we live in for the better. Peter's passion for technology and innovation began with his inherent inclination to learn. He completed his MSEE degree in Communication Engineering at the Frankfurt University of Applied Sciences and was immediately drawn to the concept of innovating to solve problems. Peter started his career in the semiconductor industry and with dedication together with hard work quickly progressed within the industry. At the age of 30, Peter was one of the first Intel employees in Europe and tasked to build Intel's market presence across the region. In this exclusive article, Peter shares his wonderful journey of hard work and passion as an inspiration for the generation.

Inclusive are also the success stories of Dr. Conville S. Brown, Chairman, President, CEO and Founder of The Medical Pavilion Bahamas; Rahul Ranjan, Co-founder and CEO of Palacio Inc; Ashley Ferguson, Vice President of Global Business Development and Marketing of RESET Bioscience; Louise Hampton, CEO of attend2health; Rose Khalatyan, Founder & CEO of DaVinci Research; Yann Skaalen, CEO of Digtective; Imran Ladhani, Vice President – Head of Investment Operations of Gulf Islamic Investments; Janez Sterle, Founder & CEO of INTERNET INSTITUTE Ltd and Michelle Drolet, CEO of Towerwall.
Let's Be Inspired!
Follow us on social media.