The 10 Most Influential People in Diversity and Inclusion 2023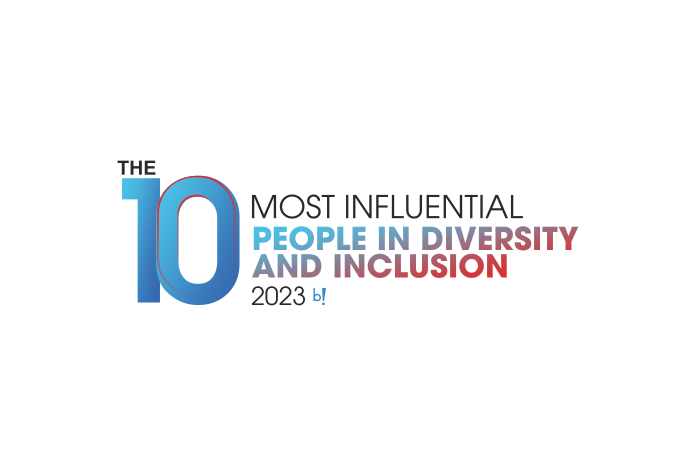 Diversity & Inclusion Is Not a Matter of Political Correctness; It Is the Key to Growth
DE&I isn't just percentages or affirmative hiring. It isn't just about the handful of people breaking through the glass ceiling. It is about breaking the proverbial glass ceiling for everyone out there. There are professionals who have been an unwavering source of strength through impactful DE&I events for their organizations. They are leaders who would not be deterred from their ultimate goal – developing organizations with a culture based on core values of DE&I in which all people have equal opportunities to succeed.
At Beyond Exclamation we honor the work of these renowned diversity and inclusion thought leaders by dedicating this issue titled, "The 10 Most Influential People in Diversity and Inclusion 2023," to them. Featuring as the cover story we have covered the successful journey of Allen Riddick, Executive Director, Economic Impact & Workforce Inclusion at Drexel University. Within his position at Drexel, Allen supervises initiatives to promote diversity and inclusion in Accounts Payable & Procurement Services. He is responsible for ensuring that small, minority, women, veteran, service-disabled, and LGBTQ+-owned businesses have equal and accessible opportunities in both hiring and procurement. For high achievers like Allen, there are no limits to what can be accomplished. When asked about his perspective on success, he draws from his spiritual beliefs. He feels "it's important to never complicate or confuse your personal ambitions with what God has in store for you." He also emphasizes that people often become so focused on pursuing their goals that "they forget to enjoy the most precious gift: life." Allen characterizes himself with the term "RESILIENCY," a descriptor that aptly captures his ability to navigate both professional and personal challenges. His capacity to reinvent himself with each challenge he faces reaffirms the accuracy of this self-definition. Read more about his work and journey in this exclusive article.
Also inclusive in this issue are the successful journeys of Sandra Dillon, VP, Talent Development at Kemira Oyj; Lukeisha Paul, Head of Diversity, Equity & Inclusion at GroupM; Katy Murray, Director of Catalyst Collective; Julie Dennis, Head of Diversity and Inclusion at Acas; Paulette Cohen, Head of Diversity & Inclusion at Barclays; Treneice Collins, Inclusion & Diversity Lead for Hewlett Packard Enterprise at Korn Ferry; Lenora Billings-Harris, President and CEO of Ubuntu Global; Marie Louise Sunde, Co-Founder and CEO of Equality Check; and Jes Osrow, Founder of Josrow.
Let's Be Inspired!
Follow us on social media.