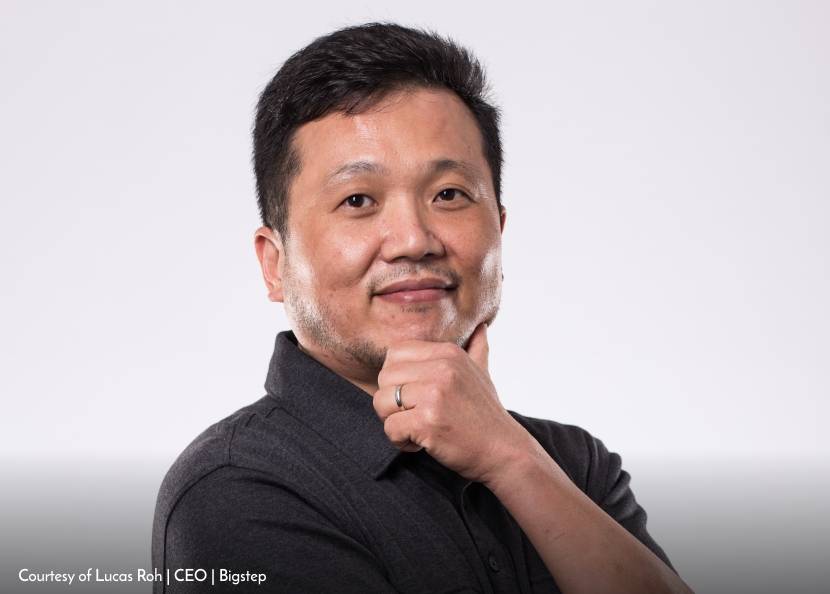 Tailor-Made Big Data
Industry leaders believe that the big data and analytics are still more difficult than it needs to be.  There are still too many levers to adjust to make it all work. On the infrastructure side, while the move towards the cloud is inevitable, companies are also starting to realize that the cost is more expensive than they expected and thus the bill shock. Enters Bigstep which is trying to make it as easy and accessible as possible while at the same time reducing the cost of infrastructure whether or not the clients use Bigstep cloud or other cloud providers. Bigstep is a big data cloud provider with offices in Chicago, London, and Bucharest, and provides a full-stack solutions from the bare-metal infrastructure to the managed services for big data and analytics. The company supports its big data solutions on other tier 1 cloud providers such as AWS and Google Cloud for those wanting its big data solutions without using Bigstep's cloud.
It all began when company's Founder and CEO, Lucas Roh saw the need for a high performance cloud focused on the big data that is very easy to use. He had previously founded and sold a leading hosting provider, Hostway. Therefore, he had what it takes to make an idea, a reality. Nonetheless, he laid the cornerstone of Bigstep with the dual vision of companies increasingly moving their infrastructures to the cloud as well as the rising need for more accessible big data solutions. Over the years, Lucas has increasingly been convinced of the cloud vision as well as the big data vision. He believes the need for companies to leverage their data that not only bring new insights but also to guide them is now more than ever. Today, Bigstep is a big data orchestration company that empowers organizations determined to make sense of their data with a full-stack big data ecosystem running in a high-performance bare-metal cloud, or on-premises.
A solid understanding of the cloud and big data fields
Bigstep empowers organizations determined to use cloud resources intelligently and to make sense of their data, by providing a full-stack big data ecosystem running in a high-performance bare metal cloud. Providing a powerful, reliable, and scalable cloud-based platform purpose-built for big data is the number one goal of the Bigstep team. The company has handpicked the most valued big data applications to date and the best hardware components, to build and update Bigstep Metal Cloud. The team started out with a solid understanding of the cloud and big data fields and designed all Bigstep services to meet the expectations and exigencies of professionals like ourselves. Whether clients are aiming to outplay their competition or attempting to improve operational efficiency and customer retention, with Bigstep they are just minutes away from the proper insights.
The right platform for data science and machine learning
Bigstep empowers all team members with democratized access to big data translates into rich insights that are uncovered quicker and can drive informed business decisions with greater impact. Moreover, Bigstep enables clients to do all of that in just a couple of clicks and have access to a platform where they can run their data science workloads at scale in a flexible environment.
Self-service data science: With Bigstep, clients can write code in Python, R, and Scala in Jupyter Notebook accelerated by Spark to explore and visualize data, build models and develop analytics pipelines.
Perform modelling and run predictive analytics: Bigstep provides clients with the most powerful machine learning libraries (Scikit-Learn, Mlib, XGboost, Spark ML) to experiment with algorithms, train model, validate them and apply them on production data in real-time at scale.
Scale with workload: As complexity evolves, clients' underlying infrastructure is ready to adapt for point-in-time computationally intensive experiments.
Self-service data visualization: The company brings processing closer to data, slice and dice through clients' data at every step of the analysis. Moreover, the clients are able to explore and interact using charts with powerful data visualization tools, run experiments for "what if" scenarios and take decisions in real-time.
Enable conversations around the data: Stories help Bigstep better understand changes in the business. Notebooks are used to tell a story, combining code, visualizations and results in a ready-to-share format that is easy to understand by all of clients' teams.
Focus on analysis, worry less about the infrastructure: Bigstep offers managed architectures that consist of Hadoop and Spark clusters and modern BI tools, allowing data scientists and engineers run SQL analytics at scale, tweak machine learning algorithms and strategize more on their results.
Meet the maestro
Lucas is also founder and non-executive chairman of Easyhost and Affinity.com. He had previously founded and served as the CEO of Hostway Corporation, a global web hosting company, before its sale in 2013.Prior to founding Hostway, Lucas was a computer scientist at Argonne National Laboratory. He has authored and co-authored over a dozen published academic papers, and has received several patents. He received his undergraduate degree in physics from the University of Chicago and a doctorate in computer science from Colorado State University. Lucas has been in the cloud industry for over 20 years and has been one of the pioneers of cloud computing. He is a serial entrepreneur and investor who helped build a number of companies over the years. He has a PhD in computer science and a passion for efficiency.
Award winning bare-metal infrastructure for greater performance
In 2016, Bigstep introduced the first Open Data Exploration-as-a-Service with the launch of Bigstep DataLab that simplifies and streamlines data science and analytics. The key components of Bigstep DataLab include Bigstep Data Lake, an infinite repository system where structured, semi-structured, and unstructured data can be stored side by side and Bigstep Real-Time Spark Service, a managed, fully scalable big data computation service capable of machine learning, graph processing, and statistics. Bigstep DataLab can easily handle large quantities of real-time and historical data, perform complex machine-learning tasks and be quickly stopped or repurposed, with on-demand scalability and pricing. It enables users to experiment with powerful data technologies, leveraging Bigstep's award-winning bare-metal infrastructure for greater performance and security than any other cloud offering. Going ahead, Bigstep looks forward to the launch of Bigstep Data Lake Service which will hit the market in Q4. Lucas feels it is a breakthrough product that makes it a lot easier to do analytics for companies.
What started as an idea and need of an hour for Lucas has turned into an industry leader and continues to achieve new feats with the releases of innovative products.
For more information, visit bigstep.com