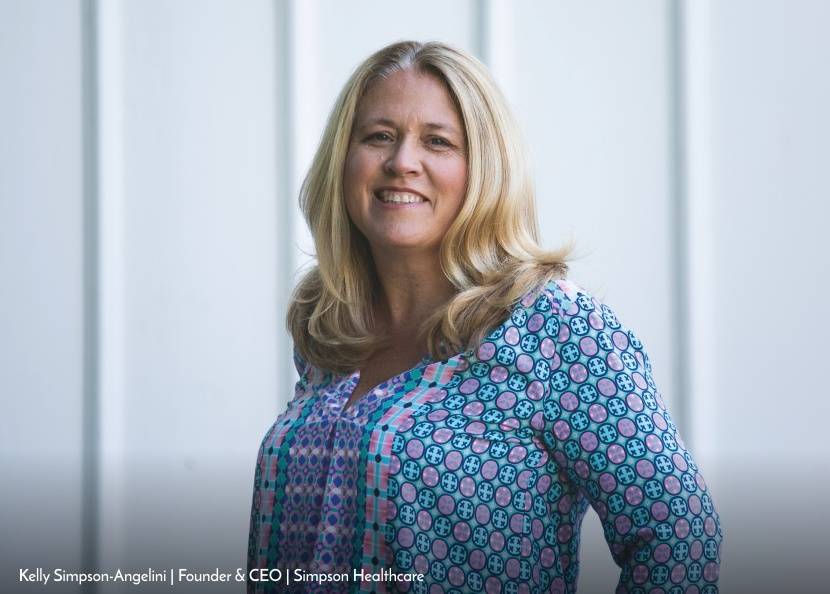 Simpson Healthcare: Changing Lives for the Better
It is no secret how new technologies and innovations have been leaving their footprints on every field, however, no sector has evolved or been affected more than the healthcare industry. Technological developments have paved the way for striking changes in the healthcare sector.
Amidst all these factors, another key driver behind the changing face of the healthcare industry over the last two decades can be attributed to a company named Simpson Healthcare. Owned and operated by Kelly Simpson-Angelini, Simpson Healthcare is a diverse, disruptive scientific agency that is currently celebrating its 20th year of business.
Driven by a common belief
In this ever-evolving healthcare landscape, Kelly believed that providing a great branded and disease education to physicians is essential to advancing the story of science that the clients need to tell. The company understands that brands of the future must be more personalized and precise, as Simpson Healthcare prioritizes the overarching goal of healthcare – helping people live better.
Simpson Healthcare educates and empowers physicians, as it aims to improve the diagnosis and treatment of various diseases. The company taps into the deeply held beliefs of healthcare stakeholders, as it unlocks the client's full potential to discover what healthcare consumers really want and delivers just that.
Speaking about the team at Simpson Healthcare, Kelly was quick to position them as the central players behind the organization's success. "We have the right people and we value the experiences that we share with each other and with our clients, as we build strong and lasting relationships. One thing that everyone in our agency has in common is that each member believes in their purpose and then works every day with each other to discover how we can be even more impactful in what we do. When people with the same core beliefs work together, we have found that our decisions catalyze changes that improve the way diseases are managed. We strive to foster strong connections among our clients and our team members as we learn with and from each other."
Ensuring efficiency by working together
Simpson Healthcare challenges its clients to think differently about why their brand matters for patients, and how it can bring the story of science to life for both physician and patient communities. "At the start of a new project, our internal team will align with our client on strategic vision, project management details, and how long-term value will be added to our client's business and the healthcare industry throughout the entire therapeutic brand lifecycle. After working with our client to define the problem or opportunity, we will then outline our objectives and timelines and move forward on a collaborative path."
The company ensures to have the right members on its team and thinks disruptively about the delivery of its story to the audience. It also draws inspiration from the experiences of the company with previous similar challenges. Simpson ensures that everyone on its team knows the goal of the client and how the scientific story can support them, by using diverse lenses and perspectives across a broad array of marketing and communications platform. Simpson works together to connect key healthcare providers and stakeholders to the therapies they need to treat their patients and help them to improve their lives.
Simpson Healthcare offers a traditional branded and disease state medical education services to its clients. Additionally, the depth of experience of the company has led it to develop and customize innovative solutions that drive the clients' work into the future. The breadth of knowledge and experience from the medical and strategy teams allows the organization to bring to bear the greater impact of their brands to the therapeutic landscape for its clients. "We work with our clients to manage their therapies in development and current therapies across their whole brand lifecycle; including the management of brands in preparation for and during their launch years across a broad array of therapeutic areas," mentions Kelly.
A look into the journey
For the past 20 years, Simpson Healthcare has had the opportunity to work with various heritage biopharmaceutical clients, including Pfizer, Shire, AstraZeneca, Genzyme, Merck. The scientific expertise coupled with the disruptive thinking methods amongst the members of the organization spans across a broad array of major disease categories, like respiratory, oncology, cardiovascular, immunology, rare diseases, gastrointestinal, adult vaccines, and severe asthma.
In this year itself, Simpson Healthcare has and continues to work to impact the lives of roughly one-third of the global population. "Our medical and strategy teams are catalysts of industry innovation as we bring to bear the larger context of healthcare for our clients, aligned in our purpose and always keeping the patient at the center of our focus," mentions Kelly.
There have been various scientific, diagnostic, and therapeutic innovations over the past 20 years that have led healthcare teams to achieve great health outcomes for their patients, and the therapeutic advancements in development will continue to improve how diseases are managed into the future at a rapid pace. The company anticipates that it will have a better and earlier diagnosis of disease in many therapeutic areas and better management of disease due to better physician education and its increasing level of connectivity.
Kelly understands that there will be great opportunities in the near future to work on novel therapies, such as once-in-a-lifetime gene therapies that could improve the quality of life for patients in a significant way. She looks forward into the future and aims to best support the brands of tomorrow and prepare the clients to have the greatest and most positive impact for patients.
A leader with the penchant to make the world better
Kelly Simpson, the CEO, CSO and the Founder of Simpson Healthcare, is an agency leader with an inherent drive at making the world a better place to live in, by catalyzing impactful triumphs on a day-to-day basis for patients who now have access to new and better treatment options. Over the years, her scientific agency has had the privilege of working on game-changing therapeutic brands for clients that can significantly improve the quality of life for patients. Needless to mention, with her determined and driven attitude, Kelly has shouldered the responsibilities of the company and spearheaded it towards success.
Kelly was recently named as the Women of Innovation Honoree by the Connecticut Technology Council for her entrepreneurial vision and leadership. She was also honored in New York City by Medical Marketing and Media (MM&M) as a Healthcare Transformers – Top 10 Innovation Catalyst; and by Business Worldwide Magazine as the Healthcare Industry CEO of the Year – USA and Most Innovative CEO of the Year – USA at the Business Worldwide CEO Awards. Most recently, Kelly Simpson-Angelini won several awards at the Stevie Awards for Women in Business, where she won Female Entrepreneur of the Year-Business Services: 11-2,500 Employees, Company of the Year: More than 10 Employees, and Most Innovative Company of the Year: More than 10 Employees.
In addition to all these, Kelly Simpson-Angelini Angelini currently serves as Chair of the Board of Directors at Can Do Multiple Sclerosis (MS), a non-profit organization that was founded by an Olympic skier, Jimmie Huega in 1984, with a purpose of helping people with multiple sclerosis live better. This role was expanded from her previous leadership role as the board member, as she has been heavily involved with the management of Can Do MS for quite some time. She now actively manages both the board of directors and the executive leadership teams of Can Do MS and is passionate about coaching executives at all levels to grow within their leadership roles and reach their full potential to activate their teams and, most positively, impact and empower patients with multiple sclerosis.
A look into the future
Speaking about the future of Simpson Healthcare, Kelly claims "The core stories of disease, diagnosis, and new therapies will continue to be new and abundant. We see a huge opportunity to continue to build knowledge and skills in organizing and showcasing scientific content. We will have more brands to build, more ways to build and explain them. A personalized and individualized approach to disease education and "my brand" will be something to simplify and focus on in the marketing material. We are proud to unite and support our clients, to shape the future of healthcare so that the best therapeutic treatments may be available to provide a brighter health outlook for those in need."
Many organizations across the healthcare domain are now looking to better understand how they can harness disruptive innovation to develop their brands, strengthen their pipelines, and provide better brands in their respective therapeutic markets. Simpson Healthcare is looking forward to the success of the agency, but also the bright future of scientific communications. The key strength of the company is its ability to tell the right story, always keeping the patient and what they may be experiencing at the center of its focus. Along with the clients, Simpson Healthcare prioritizes patient-centered, scientific discovery, and development.
According to the company, "Kelly Simpson-Angelini emphasizes that we live in a time where we must encourage our clients and our fellow healthcare community to look beyond next year and into the next decade as we work to best support the brands of tomorrow."