Safal Softcom: Delivering Value with Innovative Procurement Solutions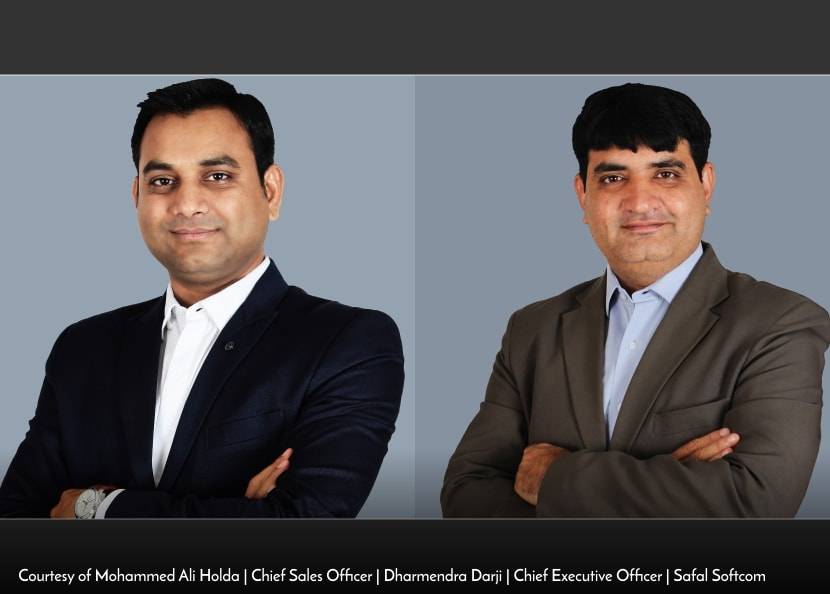 Founded in 2012 by a group of experienced procurement technology professionals, Safal Softcom is 100% dedicated at positioning procurement at the heart of its business performance. The company delivers value to its clients with its procurement solutions. Its solutions are built-in by CONSULTING every stakeholder, made to SMART-FIT unique requirements of every individual, and echoes SIMPLICITY. Safal's solution suites innovatively encompasses procurement processes like Requisition, RFx, Auction, Contract Management, Invoice Management, Vendor Management and Spend Management.
Delivering Quality through its Solutions
Safal E-Procurement Solutions suite is designed for companies to manage complex and large-scale procurement activities. SAFAL E-Procurement solution suite provides a feature-rich technology that fully integrates with any ERP system. "Our spirit of innovation and passion to help procurement delivers greater business impact," mentions Mohammed Ali Holda, the Chief Sales Officer of Safal Softcom. Following are the two pioneering solutions of Safal:
ProcureSENS is a next generation e-Sourcing solution with built-in contract negotiation module to address challenges of large-scale Source-2-Order process. Integrate ProcureSENS with existing ERP to seamlessly execute your sourcing cycle. ProcureSENS replaces your current piecemeal processes with a seamless framework that optimizes the way you engage with suppliers and run competitive sourcing events of all types. Traditional sourcing technology solutions face adoption challenges and which hence limits the value of realization. ProcureSENS not only overcomes this challenge, it also accelerates value realization using the unique Smart-FIT implementation approach of Safal.
ProcureSTEPS is an innovative procure to pay solution with built-in PO to Invoice exception management framework that addresses the complex order fulfillment and payment challenges of a large-scale Order-2-Pay process. ProcureSTEPS integrates with any ERP, creating an ecosystem that seamlessly connects all your internal stakeholders with suppliers. ProcureSTEPS uniquely addresses the purchase order reconciliation challenges with suppliers by the time the order is fulfilled. This helps improve PO 2-way & 3-way match rate drastically and consistently. Reduces manual intervention and streamlines the P2P by process by digitally connecting Purchase Orders, Purchase Order Acknowledgements, Advance Shipment Notices, GRN & Invoices.
SAFAL E-Procurement solution suite helps streamline processes with 100% insights, enabling better compliance and transparency. It also enhances procurement negotiations, provides collaboration with 360-degree communication framework and helps solve complex payment related issues. Transform complex procurement challenges into a smarter way of delivering results.
Mohammed Ali Holda – Driven with a Passion to Excel
Mohammed Ali Holda is a technology pioneer in the area of spend management & Procurement performance solutions, with an executive leadership role as the Chief Sales Officer of Safal Softcom.
His result-oriented and award-winning marketing expertise include a long track record of leading high-performance teams, successfully increasing market share and leveraging partnership programs. He is known for his ability to nurture and grow a business, evaluate opportunities, and deliver innovative new solutions to the marketing team. He is driving the globally end-to-end ProcureSens & ProcureSteps solutions marketing strategies. He has developed a reputation for creating and implementing revenue-generating strategies by incorporating comprehensive and innovative programs.
Behind Safal, a passionate team with procurement background is constantly working to craft quality procurement solutions that help organizations to reduce procurement spend and improves procurement efficiency. Mohammed spearheads a team of professionals at Safal to bring-forward unmatched success and innovation.
Edging Past the Competitors
Safal started its journey back in 2012 with operation center in India and multiple sales and consulting offices in UAE, Saudi Arabia and Kuwait. Just like any other new company; Safal's first big challenge was finding its first multi-national customer. "When we won Doosan Power, one of the leading EPC Company from South Korea, we know we were doing the things the right way and then followed by having on board the biggest contracting company from Saudi Arabia. Since then, we have continued the path of innovation to provide sophisticated end-to-end procurement solutions suites with one focus – our customer's happiness," Mohammed exclaims. The company stands out and edges past its competitors in the following ways:
ERP Smart-Connect to help gradual ramp up. AVOID BIG BANG.
Smart-Fit solutions to capture customer's unique business needs.
Simplicity – Easy to use solutions without compromising business needs.
Boosts savings along with improvement in productivity.
Increase in bandwidth to evaluate more suppliers.
Unique centralized Purchase order exception management framework.
Option to choose Cloud or On-Premises (BTF).
Structured and Auditable communication framework.
Reduction in unwanted communication by prompt stakeholders.
Ensures accurate and on time payment backed by real-time information trail.
The Industry, Future and Beyond!
Due to the global downturn and economic slowdown, organizations and multi-nationals have begun to focus on the latest procurement technologies to reduce purchasing and production costs. The growth in eProcurement technology is opening up the market to businesses of all sizes. This makes it essential that any organization that isn't already looking at eProcurement should be very soon.
Most of Safal's competitors in the market are currently offering a single solution to all the industry verticals, irrespective of the size of companies. The biggest achievement of Safal is coming up with industry-specific solutions for EPC, Contracting, MEP, Manufacturing, Engineering, FMCG, Healthcare, etc. The company offers an Elite version for mid-sized companies and an Enterprise version for big industries.
"We want our customers to STOP wearing someone else's hat in the name of standard practice! YES, every customer has a few crucial unique practices. Going away or changing them may pose a big change management threat to adoption and hence goal realization. We approach Smart-FIT solution for every client combining best practices & client's unique needs!" mentions an assertive Mohammed.
In the near future, Safal is slated to come up with more advanced solutions as well as procurement consulting services. The company has plans to expand its operations globally. Safal has already started its operation in Croatia and Australia and would soon open its new operation centers across Eastern European countries and in North & South America.
"We want to partner with every procurement professional across the globe with innovative technology to realize their potential for contributing profitability to organizations," concludes Mohammed.