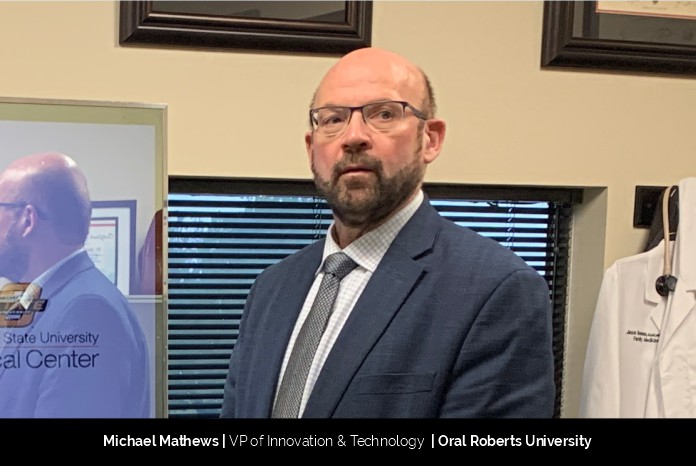 I'm an image of perfection through the proper reflection
An intelligent mirror that reflects truth all things
Imagine looking into the mirror in your bathroom, getting ready for another day of classes or work, and asking the artificial intelligence in the mirror for the location of your next class, an update on your to-do list, and to order your Starbucks for pickup. These functions are now all possible with the MQ-Mirror designed by Oral Roberts University. ORU have cracked the code between leveraging Amazon Skills and the power of a mirror that is capable of not only retrieving all intelligence around the world, but also reflects it on your personalized mirror in text, audio, and video.
These new conveniences with integrated technologies are amazing yet only the beginning of the real payback on making a major shift in society. Imagine a day when the skills and
education of Dr. Jason Baemon from the National Center for Wellness and Recovery can be programed into a mirror and allow instant help for people suffering with depression, anxiety, schizophrenia, and suicidal thoughts. What if these world-class skills could be instantly accessed in every home and allow people to get a reflection of not only themselves, but Dr. Beaman's years of helpful experience. This is exactly the capability of the MQ-Mirror.
Expand the functionality even further and allow every minister to provide counseling, encouraging, and scriptural motivation for any individual around the world. ORU has already provided the template to allow every minister to leverage their best attributes, and people skills to help everyone in a more personal and immediate manner.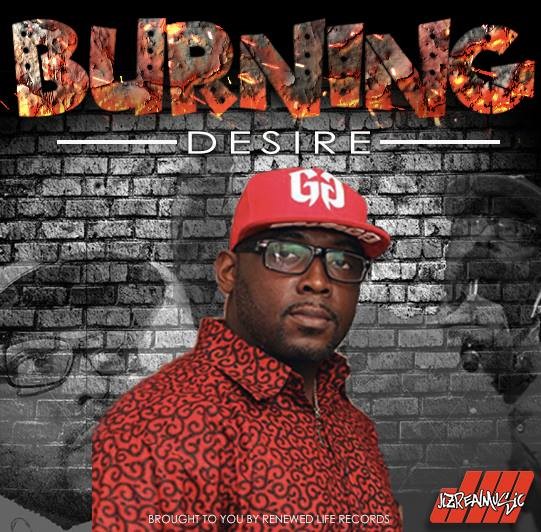 Varney Firenyika Taylor an ORU graduate and pastor at Bethel World Outreach Church. In his role of overseeing 327 worldwide youth groups around the world. He has first hand experience on the needs of young adults and has fallen in love with the capability of the MQ-Mirror. When Pastor Varney saw the MQ-Mirror in action, he immediately knew how he could apply it to help young adults. As a former professional Rapper, he put his skills to work and created the following Rap song for the MQ-Mirror – called reflection. The song can be heard here with the lyrics read below.
Verse 1
Yo,
It feels like the prodigal son in here
The father and the Christ, one spirit and one image
The game of life got one victor, its one village,
In the body and it's not one limit, to one pigment
The great chalice, a figment of imagination
Imagination,
Couple jewels call it fabrication,
Mad equation but I'm looking at a tragic nation
Sad and flagrant how we living out the path of Satan
But then we ask for grace, Blake
The problem is, we don't ever try bother with the will of God in us
Even if we, God chilling, letting sinful heart kill us and lead us away
Instead of letting the cross listen, make the mission to pray
It's real.
If God loves me, you should love me too.
And let the Spirit clean the streets off of ugly views
So we can give it to the streets
Be a village full of sheep and get a vision with the chief and you'll be lovely too
CHORUS
No question
Ah ah ah ah ahh
I'm blessed man (still so bless)
No stressing
I'm an image of perfection
No question
Ah ah ah ah ahh
Im blessed man (still so bless)
Were flexing
Im an image of perfection
VERSE 2
My blessings are tied to my identity
Resemble thee,
Father who authors all of infinity
The things I don't enter see
I just plan and intercede
Enter sea
Walking on that water like its meant to be
Its meant for me, cause greater is he within
Hate what I see within, but then
Looking at God, I see myself
Cause I'm made in his image
My lineage full of wealth
I'm pinning this, with his help
Though these sentences can be felt, Yo
A bad hand but the arch became even
On a bad route, not devote in what I believe in
Breathing, air is blessing when you ain't stressing
Bout to send you in vesting and Word is your weapon,
I refer to His presence as a gift, I know He paid the price
With blood money, literal, because He gave His life
Came up short, standing on the Word, He gave us height
Right then I confessed, and gave me sight, see I'm blessed
CHORUS
No question
Ah ah ah ah ahh
I'm blessed man (still so bless)
No stressing
No question
Ah ah ah ah ahh
I'm blessed man (still so bless)
Were flexing
I'm an image of perfection
VERSE 3
I'm an image of perfection, you can check with the source
He's the one that I'm reflecting, blessings come from the Lord
Got some questions, stop the guessing, yes Im all for the cause
Manifesting His very essence, we call it His love
Call it HIs grace
The reason that I'm seeking His face, receiving a taste of what He gave
Believing by faith, that I'm like him, despite men, looking at race
He's inviting every boy and girl to come and praise
This is the day that the Lord had made, know that its good
Just a display of how he saved all of the hood
I think you should take a look, deep down in the book
Like a mirror it will clear up everything you mistook,
Has a reason for living, time to see you're forgiven, climb and see He is risen, now perceive what is written
As His children we are different cause we look like our paps