Federal Advisory Agency Showcases Astria Health's Antibiotic Program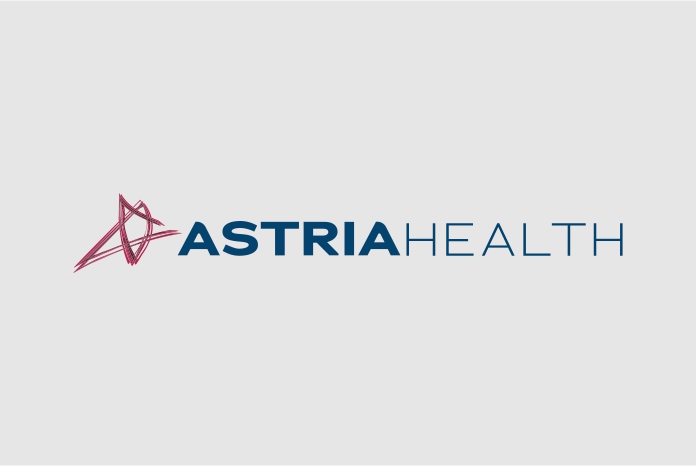 SUNNYSIDE, Wash., Feb. 7, 2022 – Astria Sunnyside Hospital is a model hospital for advancing antibiotic safety practices, according to a recent publication sponsored by the Federal Office of Rural Health Policy.
The publication, sent to more than 1,350 rural hospitals throughout the United States, places the Yakima Valley hospital among the nation's "high-performing critical-access hospitals," and draws specific attention to the hospital's "antibiotic stewardship." Critical-access hospitals are those with 25 beds or less and located in rural, fairly remote areas of the country.
"Antibiotics can cause truly significant harm," said Astria Health pharmacist Dr. Jessica Zering, who leads Sunnyside's antibiotic stewardship program. "And broad-spectrum antibiotics have caused some of the worst side effects, which can confound a physician's diagnosis. That can lead to an increased hospital stay and even unnecessary invasive testing."
Unlike narrow-spectrum antibiotics that destroy a targeted, limited range of bacteria, broad-spectrum antibiotics indiscriminately kill a wide range of both infectious and non-infectious bacteria.
"It's like killing a fly with a blow torch instead of a fly swatter," said Zering. "A bunch of good bacteria gets toasted in the process."
– more –
Federal Advisory 2-2-2
Yet broad-spectrum antibiotics are the most commonly used antibiotics in hospitals throughout the U.S., according to a 2014 CDC study. They are particularly useful when diagnosis is uncertain and doctors must move fast, such as in emergency room situations. Continued use, however, also leads to ineffectiveness as a patient's microbes develop resistance to the drug. A recent report in Medical News Today linked antibiotic resistance to nearly 1.3 million global deaths last year alone.
"At Astria, we internally monitor, measure and regularly report on the effectiveness of the antibiotics used by our physicians," said Zering. "Our pharmacy teams then work with both physicians and patients to ensure the right antibiotic is being used to treat the right symptom."
Zering also shares her team's work through the University of Washington's Tele-Antimicrobial Stewardship Program. The task force-like group involves more than 30 critical-access, rural and small hospital representatives, most from Washington, who study antibiotic issues and share their best practices with the global medical community.
"Narrow-spectrum antibiotics and antivirals, like the monoclonal antibodies used to fight COVID, are really the preferred approach to patient care," she said.
"At the start of this pandemic, we all got a glimpse of what it's like to be in a situation where there are no good treatments available. So antibiotic stewardship programs like Astria's exist to prevent, or at least hopefully delay, the next pandemic that could be caused by antibiotic-resistant organisms," said Zering.
– more –
Federal Advisory 3-3-3
ABOUT ASTRIA SUNNYSIDE HOSPITAL
Founded in 1946, Astria Sunnyside Hospital became an affiliate of non-profit Astria Health in September 2017. With 25 beds, it is a critical access hospital that also operates a series of primary care clinics and provider-based specialty clinics, and receives additional support from a network of Astria Health primary and specialty care clinics throughout Yakima County. The hospital offers a 24-hour level 4 emergency room, an intensive care unit, a level 1 cardiac facility, a cancer center, and a family birth center. Services include laboratory work, inpatient surgery, nephrology (kidney care), wound care, hyperbaric therapy, hearing and speech assessment and therapy, nutritional education, and behavioral health care. The hospital also provides people living and working throughout the Yakima Valley region with advanced diagnostic services such as MRI, digital mammography and 3-D obstetrical ultrasound.
ABOUT ASTRIA HEALTH
The Astria Health System, headquartered in the heart of the Yakima Valley, is the largest non-profit healthcare system based in Eastern Washington. Astria Health is the parent non-profit organization of Astria Sunnyside Hospital and Astria Toppenish Hospital, and outpatient facilities Astria Health Center, Astria Ambulatory Surgical Center, Astria Hearing and Speech, and Astria Home Health and Hospice, with healthcare sites and providers conveniently located in towns and cities throughout the region.