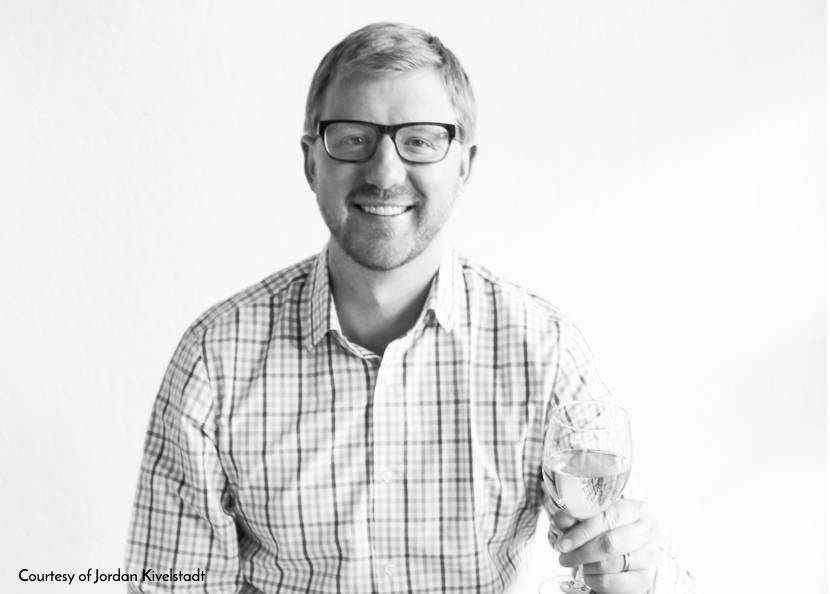 Leading a movement that enables the bars and restaurants around the world to move to wine on tap
Drink Sustainably: Only a couple of years back, wine leaving a tap was almost certainly bottom-shelf box wine or a mass-produced offering attempting to cut expenses. Recently, however, there have been rumblings in the wine world about new advancements, environmental advantages and diminished overheads, and before you know it, wine on tap is all over the world. But, why wine on tap? Moving away from conventional glass wine bottles towards shipping and serving wine in greater bulk, from kegs, is advantageous for the environment, decreases waste and consumes less room. It additionally enhances serving pace and minimizes expenses for bars and restaurants.
At the forefront of wine on tap movement is Napa, California-based, Free Flow Wines. Founded by two wine-industry veterans, Jordan Kivelstadt & Dan Donahoe in 2009, Free Flow Wines has since then led the movement to reach global audience and enabled the bars and restaurants around the world to move to wine on tap. The founders wanted to innovate beyond the bottle and give wine lovers a better glass of wine, by eliminating spoiled & oxidized wine, and reducing the carbon footprint of wines service by the glass. They developed Free Flow Wines services (keg leasing, filling & logistics services) to help serve delicious wines in the most environmentally friendly way – on tap. To date, Free Flow Wines has proudly eliminated more than 24 million pounds of trash (glass, corks, foils & cartons) from the landfill.
Since foundation, Free Flow Wines hasn't deflected from its initial goal that's to create a cost effective, environmentally friendly way to ensure wine drinkers are always drinking the best possible version of the wines they love.
Saving the world…one keg at a time.
The beginning of this amalgamation between taste and innovation began in Dan's garage in San Francisco with the purchase of 60 used beer kegs and the first nationally distributed premium wine brand available in keg called Silvertap. Soon, friends began asking them to help put their wines in keg and move them around the country. Since then, Free Flow has gotten out of the branded wine business and provide services to more than 250 wineries to help manage and grow their wine on tap programs. Alongside its filling, leasing & logistics services, Free Flow also provides a host of education, sales & marketing support to help get more taps flowing across the country.
Building and driving a revolutionary movement from the ground up is never easy and the founders have learned a lot along the way; from the best ways to package the wine into kegs to developing best practices for dispense. Also, critical components to building the category that Free Flow leads – have been solidifying strong relationships with key partners from the dispense equipment manufacturers & installers, distributors and restaurant operators. Free Flow works closely with restaurant operators from small independent accounts to large national accounts to help them understand the benefits of wine-on-tap from ROI and profitability, to best practices and staff training for educating their consumers and selling more wine. The operational efficiency benefits are key for restaurant operators and that's Free Flow intends to do every time, all the time.
Meet the Maestro
Jordan has been leading the growth of the business since the beginning. He was trained as an engineer at Tufts University before moving on to management consulting for over two years. In 2006, Jordan began his career in the wine industry as production manager for The Donum Estate. Since then he has made wine in four countries, founded his own bottle brand, Kivelstadt Cellars, manages his family's organic 10-acre Sonoma County, California vineyard and continues to innovate in the industry he loves.
Innovative and qualitative at the same time
Today's consumers demand quality-focused, sustainable alternative packaging solutions. Millennials want something new and approachable without sacrificing in quality. And Free Flow's wine-on-tap and wine-in-a-can both meet these demands. Free Flow is the only company that leases, fills and manages the logistics of reusable stainless-steel kegs for wineries. The firm knows how to take care of wine and understand how to maintain quality from keg to the tap. Included in its keg services, Free Flow has also expanded its offerings to include bulk wine storage, a 2nd facility in Bayonne, NJ and canning services to help support this new and quickly growing category.
While leading this kind of movement, Free Flow has always welcomed challenges and has proudly tackled them. Some of them include resistance to change and initial perception issues that "keg wine" and "canned wine" are of lesser quality. But, Free Flow have proven again and again that wine-on-tap in stainless-steel kegs and wine-in-a-can are quality-focused, premium and delicious. Free Flow started with only premium wines in keg including Copain, Saintsbury, Treftehen & Au Bon Climat to name a few, which quickly convinced both winemakers, operators & consumers of the value proposition. The benefits to wineries, consumers and operators is now widely understood, it's just a matter of being able to work through the spatial & cost constraints to get more taps pouring.
The future that looks bright
Talking about the moment when the founders felt their work has paid off, Jordan said, "after the first few years, where we spent a lot of time promoting the concept to convince the skeptics – all parties involved (winemakers, distributors, restaurant operators & consumers) now get it and reach out to us proactively wanting to get wine on tap. They are seeking it out independently and every day, we are learning about more accounts featuring wine on tap in a profound way. This surely feels that the work is paying off."
Going ahead, Free Flow is looking for new ways to innovate sustainable alternative packaging space with goals to continue reducing the CO2 footprint of the wines we drink while elevating the quality for the consumer. Sure there is a lot to achieve for Free Flow, but then, they are already way ahead of the market.
Management: Jordan Kivelstadt, CEO and Co-founder