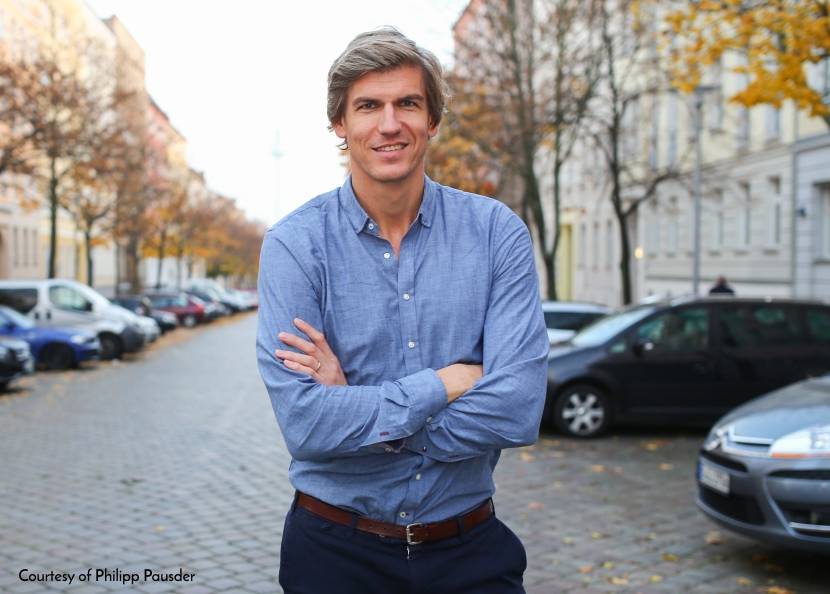 Disrupting Energy Sector
A story of actively promoting the energy transition with easy-to-use and meaningful solutions
Years of poor regulation and lack of security controls had left the Fukushima Daiichi nuclear power plant hazardously ill-equipped, when an earthquake and resulting tsunami had hit in March 2011. Fukushima's aftermath incorporated hundreds of square miles of dreadful land, thousands of relocated people, and billions of dollars of financial misfortune—positioning it close to Chernobyl as one of the world's worst nuclear disasters. That nuclear accident led Chancellor Angela Merkel to declare a new era in the energy sector.
To the world, Germany was pulling itself away from nuclear energy; but to some, it was something that needed individual contribution. Those few included Philipp Pausder, Florian Tetzlaff and Kristofer Fichtner who founded Thermondo. Based on the premise that "the energy transition can only work with tangible solutions," Thermondo started developing solutions that would increase efficiency, expand decentralized energy supply and switch to environmental friendly technology.
Six years later, Thermondo is the premier single- and two-family house heating installer and has already enabled more than 10,000 homeowners to have lower carbon emissions. Thermondo uses only efficient heating technologies such as condensing, solar thermal and fuel cell heating. By simplifying the process of retrofitting heating systems, Thermondo enables house owners to easily switch to more efficient solutions and make their contribution to the "Energiewende" by reducing co2 emissions.
Satisfied customers are the pillars of the best business strategy.
Thermondo believes through its focus on the usage of intelligent software and radical focus on customer needs, the full potential of the huge energy market can be realized much more efficiently. For the same, the company has created a seamless online-to-offline customer experience, which is scalable both in Sales and in its Operations. They have successfully integrated the best out of two worlds, which were believed incompatible by many – Efficient, software-driven processes and craftsmanship of the highest quality. This translates into clear customer benefits and means that the customers get their solutions from Thermondo, and not products.
Thermondo offers a complete care-free service package, including individual consultation as well as free fix price offers along with competent installation by Thermondo-employed heating installers, 24h emergency service and annual maintenance. In order to lower the financial burden of their customers, they have become the first heating installer to offer consultation on subsidy schemes and financing options. The company is now securing federal subsidies for more than two thirds of its customers.
In 2016, Thermondo introduced its flagship heat lease product Thermondo365, a full-service managed heat solution for homeowners that has no up-front costs. Thermondo365 is available at 69 EUR per month, one which covers all costs for 2-10 years managed service including maintenance and all associated service costs. With T365, Thermondo effectively develops the market from selling hardware and installation to selling managed hardware and ultimately managed heat.
Manfred, the core of Thermondo's innovation
At the core of Thermondo's innovation is its algorithm called 'Manfred' – the digital heating installer. Manfred enables quick yet precise planning of heating exchanges. The customers provide Thermondo with up to 200 individual data points that feed the algorithm's calculation to configure the ideal heating system, define a bill of quantity and precisely plan the installation process. Thermondo then uses Manfred to generate fix-price offers for its customers at the click of a button; normally it could take around 2-4 weeks until you get a quote estimate i.e. there's still a financial risk from your local installer. The planning process is sped up significantly at the same time as increasing planning accuracy. Notably, the software enables colleagues with little prior heating expertise to effectively consult the company's clients on complex heating solution packages. Simply put, Thermondo is able to scale its sales much more than the competition thereby contributing to increasing the market for heating exchanges in Germany. While the firm does offer onsite consultation visits, it's the algorithm that allows them to plan and execute heating exchanges without such visits. This helps reduce costs both for Thermondo and for the customers.
Manfred also automatically produces the bill of quantities for each accepted quote. This process can take its competitors several weeks as they search through hard copy catalogues. Again it's the software that allows Thermondo to scale much more than the competition and contribute to the alleviation of capacity maximization in the heating market. Thermondo's installation vans are equipped with levels of mounting materials like screws. When these materials are consumed, the installers scan them using the tablet app specifically designed for the installers. The app also serves as a central information hub for when the installers and service technicians are on tour.
Homeowners' best friend in a decentralized energy world
Some companies have now started to follow and adopt online business models, but Thermondo is still ahead of its game, while rigorously designing the process optimizations with the customers' needs in mind. Additionally, Thermondo's platform will allow them to offer adjacent services like gas, PV solar, battery storage, etc. As such, the company is well-positioned to become the 'homeowners' best friend' in a decentralized energy world. Thermondo is beginning its vision with the exchange of outdated heating systems and will develop the company further to becoming the gatekeeper in the connected energy world by pushing distributed and smart energy solutions to homeowner nationwide.
Going ahead, Thermondo's main goal is to increase the rate of energy-efficiency improvements by digitizing the services. This makes the team feel proud to be the first mover in this field and is pleased to see that more companies are joining Thermondo on its mission to increase the energy efficiency in German households. Thermondo is also adding capacity to an underserved market helping thousands of homeowners save energy.
A serial entrepreneur leading from the front
Philipp Pausder is the Co-Founder and MD of Thermondo. Prior to Thermondo, Philipp founded Clean Venture, a boutique M&A advisory firm for distributed energy deals. Clean Venture advised on deals across 4 continents with a total value greater than $1 billion. Before starting his own firm, Philipp worked for Applied Value, a Stockholm-based strategy and investment firm. Philipp was recognized as "Global Champion of Sustainable Innovation 2007" by Thunderbird University, USA for his development of business models for emerging markets. Philipp started his career as a global marketing manager at adidas AG launching innovation concepts to a global market place. He holds an MBA in Finance with highest distinction from IE Business School, Madrid and an MA in Business and Mass Communication from FU Berlin.