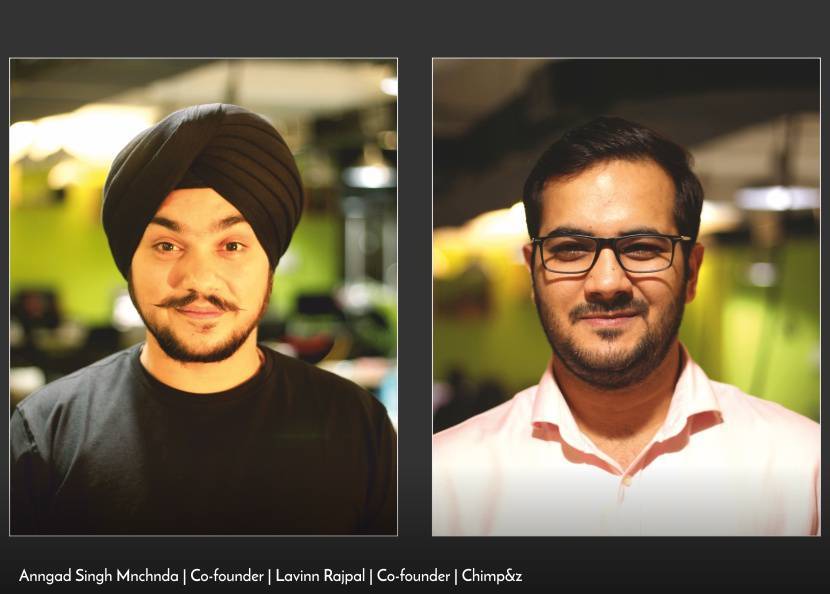 Chimp&z Inc: Merging Creativity with MarTech
Most businesses are clear that social media is the biggest platform of this generation and it's the future of every brand and personality on the planet Earth. Though some are still figuring it out, many have begun the journey by hiring social media agencies to go with the trend, instead of just waiting and looking at their level of proficiency and ascertaining their business goals.
In 2016, the tech educators had projected that the year 2017 will be the year of videos and looking at the changes on social media it proved to be true. As a company, taking on social media is by no means an easy feat. It needs to go hand-in-hand with your overall marketing strategy and proper planning to ensure high ROI. Gaining or attaining success on social media is a tiresome process, one that requires you to spend both time and effort.
Social media engagement is a big concept and agencies provide the much needed support that leads to online success. Going at it alone can be a disastrous step, as it is a world that changes everyday. Any minute you might come across a feeling that you've missed on a particular information by missing out on a social media feed. Just because one is capable of hammering down a nail, doesn't necessarily mean that they can build a house, isn't it?
A notable solution
Chimp&z, is one social media agency that has time and again helped businesses turned their social media channels into dollar signs. With its innovative and creative approach, Chimp&z has impressed its clients and helped them attain unmatched social media success.
The inception of this company bridged a massive gap in the industry between creativity and using technology to meet business objectives with clients. Clever ads made with human insight and ideas with simple and to the point communication were amiss and there was an opportunity to create a hybrid team of brand custodians with digital domain expertise who cracked campaigns that were measurable. Hence, Chimp&z was born.
Unmatched digital expertise
Started out as a small social media agency, Chimp&z was found 6 years back and has evolved since then into a complete service integrated communications agency, where all the services are available under one roof.
The company has on-boarded a team of experts who add value to every brief that comes its way, be it MarTech brief, Digital Integration or Performance, all are led by a team of Digital natives.
"Having worked with more than 50+ Global brands in the short time of our existence, we have garnered a lot of knowledge about how businesses work and how we can add value to these brands and their objectives using our digital expertise," mentions Anngad Singh Mnchnda, the Co-founder of Chimp&z.
The dynamic duo and the team
When speaking about his partner and Co-founder of Chimp&z, Lavinn Rajpal, Anngad creatively pointed out "If I'm the ying, then he's the yang. He's the water that is needed to drive the organization's operations, and I provide the fire for new business acquisitions." Lavinn leads the execution and the performance teams of Chimp&z and Anngad leads the new business and communication teams.
Led by these two dynamic individuals, Chimp&z believes that everyone is unique and they can bring something new on the table that nobody else can. The company appreciates individuality and together they have a unique mix of people from all walks of life. "This is actually one of our most important criterias while hiring our team members and we try to keep the culture as diverse as possible," claims Anngad.
Bringing-in Smiles
Chimp&z boasts a wide ranging portfolio of services other than being a social media marketing agency. This includes Business Strategies for the Digital Ecosystem, Story-telling for brands with Films, SEO, ATL & BTL Marketing, MarkTech/Web technology and Social Media Communications. The company also ventures into making innovative products of its own. "We have made a product which runs on Artificial Intelligence for SEO, it's called SearchMunky."
"At Chimp&z, we make sure that everything that we create and deliver has to be liked by the person who made it and every time that manifests, I see a smile on their faces," adds a dedicated Anngad.
Spearheading a change
Contrary to others within the industry, the dynamic duo believe trends to be simply fads. They explain themselves by mentioning "If you see a brand-wagon, you're already late. We never want to be the early adopters and definitely not late bloomers, we want to be the innovators. We always have proved to be the trend setters in the categories that we work in and that's our benchmarking for all our brands."
Chimp&z is all set to be entering a new era of advertising in the next 2 years and they will be spearheading the change with their new venture, Merge Infinity, a business solutions network.