ASC Networks Inc.: Your 'Trusted' Solution Provider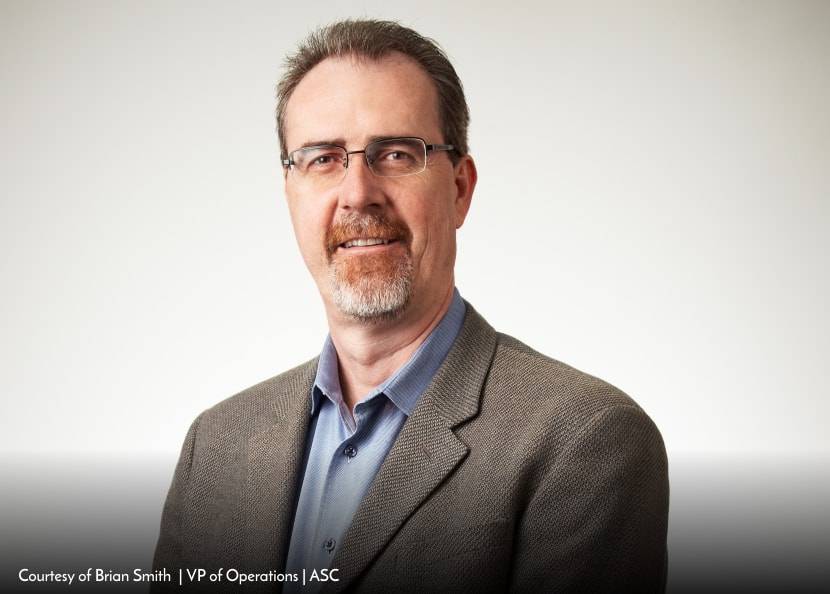 Founded in 1992, ASC Networks Inc. (ASC) is an omni-channel contract lifecycle management (CLM), document management (any type of document or form: RFXs, quotes, orders, legal, corporate), quality management and analytics provider.
The company's initial focus was providing the telecommunications sector with quality products, professional services and managed solutions for order management, provisioning and problem management.  This evolved into a focus on developing custom contract management software solutions for leading communications, financial services, and energy and utilities companies.  This experience became the nucleus for ASC Contracts, a web-based, enterprise-ready CLM platform that provides a rich suite of tools to automate and simplify the complete buy-side, sell-side and enterprise-wide lifecycle and business processes associated with creating and managing contracts, legally binding agreements and documentation in general. This original platform is the core engine for the overall ASC offering.
Over time, ASC's portfolio grew from the original contract management focus to now include end-to-end solutions for CLM, document management, RFX document creation, form management, vendor management and pricing and quoting management. Beyond Exclamation looks at the pioneering journey of ASC and its pathway towards success in the procurement landscape.
Solutions Meant for Customer Satisfaction
In addition to the recognized ASC platform based portfolio and the company's happy reference customers, ASC's continued success has been built on its "rapid prototyping" approach driven by  an Agile development methodology, ISO quality management process, unparalleled results-focused accountability and a commitment towards delivering successful, tailored outcomes. Brian Smith, the VP of Operations at ASC, mentions "Our approach with our customers is one of partnership and the voice of the customer is very important to ASC. We listen to our customer advisory and internal review boards as well as feedback from constant surveys with customers, debriefs with prospects and assess market/competitive trends to ensure continuous UI/UX forward movement and the enhancement of our offering with innovative new and improved features."
The ASC CLM solution roadmap focuses on ensuring a market‐leading technical feature set and constant innovation as well as responsiveness to market and client driven needs. The CLM solution has a quarterly release process which focuses on smaller incremental changes rather than large annual releases. "We put a big emphasis on following the market, engaging with analysts, listening to our customers, encouraging the team to innovate (including with innovation day competitions) and assessing emerging technologies such as artificial intelligence, machine learning and natural language processing for integration possibilities. We also have formalized roadmap review meetings bi-weekly with our internal review board and quarterly with our customer advisory board to validate and prioritize our product development direction," Brian adds.
A Journey Full of Opportunities
ASC has had and continues on an incredible journey. It fosters a culture of teamwork and innovation, work-life balance (flex hours, virtual office arrangements, kids and dogs visiting the office, teambuilding activities, etc.), one-to-one connections and partnership focus with its customers, etc., and this drives a committed and tight-knit "family" keen on delivering best-in-class solutions.
Speaking about the challenges, Brian recalls "A critical objective was ensuring that we had the scalability and financial flexibility to ensure we optimized on our significant growth potential and intended market acceleration path." The acquisition by Mediagrif with its complementary expertise and financial strength to invest in ASC now and in the future amplified ASC's ability to deliver innovative solutions that transform the contract lifecycle management industry and further enhances ASC's abilities to deliver leading-edge solutions across industries.
As for the achievements, the biggest amongst all has been the smoothness of the acquisition, the intercompany collaborative approach, and the quick strides toward integration with the Mediagrif technology backbone which enabled ASC to now provide a complete source-to-contract offering to its customers
Turning Experience into Success
With more than 30 years of experience in operations, IT, product development, customer implementations, quality assurance, and professional services to call upon, Brian Smith — VP Operations, ASC and MERX[1] — oversees all operations related to the successful delivery of managed and hosted solutions that drive CLM and source-to-contract process transformations for both SMEs and large enterprises. Prior to this role, Brian oversaw ASC's hosted solutions, IT, product delivery, quality assurance, and customer support services and has been integral to the success of all implementation projects for cross-industry public and private sector customers.
Brian's best practice knowledge in CLM and source-to-contract is extensive. In addition to leading the operationalization of customers' CLM and source-to-contract solutions, Brian has direct experience in managing contracts and solicitation services with his oversight on MERX and ASC contracts, agreements and procurement needs. Brian has also been responsible for contracting, solicitation, and supply chain management throughout his career in roles where he led and procured goods and services to ensure on-time and on-budget solution and product delivery.
Prior to ASC, Brian served as the Board member, CTO, and VP of R&D at Gridpoint Systems (now part of Ciena). Brian began his technology career as a software developer at Mitel. From there he moved to Newbridge Networks (now Nokia) where as AVP, Service Management, he developed some of the first telecom service management products. Syndesis Limited (now Subex Ltd.) then recruited him as the Senior Vice President of R&D and Professional Services and he was instrumental in their evolution into a global OSS company. Brian holds a Bachelor of Science in Systems Engineering from the University of Waterloo.
Most importantly, Brian brings a passion for people and technology innovation to the table. His focus has always been to work in the top developmental labs, collaborate with the best engineers and developers, and innovate and produce leading-edge technology to drive a better future for everyone. Brian's people and process leadership skills quickly earned him a spot in the executive ranks and like many tech innovators and business entrepreneurs, while he started in hardware, he felt a calling to harness his hardware-focused success to help realize the promise of software — SaaS in particular — in driving businesses efficiency and agility. The timing was right to join ASC, a company focused on building the most technologically advanced document management and workflow platform to help businesses gain control of their contracts. The rest is history.
Unmatched Benefits and Features
The ASC portfolio comprises a suite of individual modules used independently or combined to deliver a complete esourcing solution. Key benefits include:
Enables a transformative 360-degree perspective of needs, supply, risks, contracts, invoices, spend and vendor performance
Best-in-class anchors for CLM and electronic bids or tendering
Easily integrates with existing and future systems/processes
Flexible data integration and manipulation options
Easily tuned (configurable and brandable) to each customer's exact terms and requirements
Standardized templates and processes for any procurement and contracting category
Complemented by a full suite of professional consulting services
The ASC contract management module enables flexible contract creation including a smart form-based interface, logical parent-child hierarchies, and context-relevant tips to help guide users intuitively through their contract requests and subsequent workflow. Wizard-driven content authoring, offline forms and other features are also available to ensure users are using pre-approved legal templates (MSAs, NDAs, SOWs, quotes, orders, etc.) with the latest terms and conditions.
Striving to be the Best
"At ASC we don't aim to be the biggest; the ASC executive team comes from very large companies where we witnessed firsthand how size can stagnate a company. We aim to be the best; we want to build the best software to help companies become better while maintaining a true focus on value for money and customer relationships," asserts Brian. The ASC vision is to provide a fully integrated source-to-contract offering that is user-centric and ensures a focus on constant innovation and remaining at the top of the pack in terms of features and technology advances. The company wants to emphasize its out-of-the-box capabilities for any-sized company while maintaining its unique ability to quickly configure solutions that are an exact match to the customer needs. The company intends to continuously extend the value of the platform for broader, continued application and benefits for its customers.
Footnote1 Leading Canadian electronic bid management tool and sister company of ASC