2k18: A Feast for the Bookworm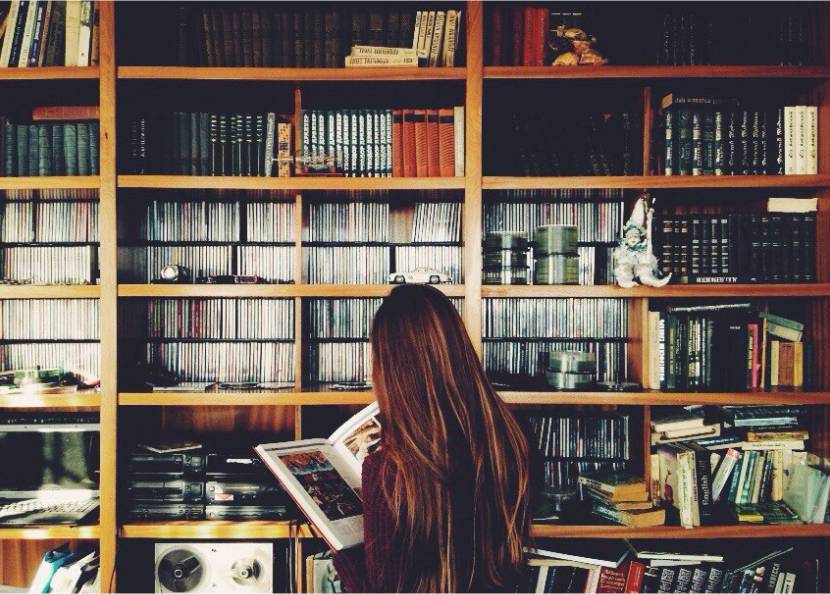 2k18: A Feast for the Bookworm: Not all human beings can read minds, but a literate human can definitely read the book of his choice. Reading contains a unique beauty within itself, which assuages the thirst of a bibliophile. In addition to imparting knowledge, the habit of reading relieves stress and boosts emotions, especially when it comes to reading stories. Thus, even in an era surviving largely on digitalization, books will never go out of trend. Books will always be an integral part in our lives. Just like a movie buff eagerly waits for his favourite movie release, bookworms earnestly wait for the aroma of those new story books, to run fingers through the pages, and ultimately diving into the narrative illustrated in the pile in sheets.
2k18 awaits many exciting book launches, with 'Beneath the sugar sky' by Seanan McGuire releasing at the beginning of the year. The story is a contemporary fantasy revolving around the magical world of Eleanor West's Home for Wayward Children. Another contemporary release, 'Love, Hate and Other Filters' by Samira Ahmed deals with the story of Maya Aziz torn between her parents' wishes to make her attend the local college and her own dreams of joining the film school in New York, and how the repercussions of a crime put her life in muddles. 'The Reign of the Fallen' is yet another early release by Sarah Glenn Marsh. The book is a young adult dark fantasy on death and necromancies. Some other good reads coming up in early 2k18 are 'Markswoman' by Rati Mehrotra, 'The Cruel Prince' by Holly Black, 'A Girl like That' by Thanaz Bhathena, 'The Only Story' by Julian Barnes, 'The Book of Chocolate Saints' by Jeet Thayil, 'The Widows of Malabar Hill' by Sujata Massey and many more.
Among the ones to be published in the midst of the calendar year are 'Ace of Shades' by Amanda Foody, 'Witchmark' by C.L. Pork, 'Neverworld Wake' by Marisha Pessl, 'Starry Eyes' by Jenn Bennett, 'To Kill a Kingdom' by Alexandra Christo and so on. 'Restore Me' by Tahereh Mafi, releasing in March 2018, narrates the story of a girl with the ability to kill with a single touch. 'A Thousand Beginnings and Endings', releasing in June, is a marvellous compilation of short stories by Ellen Oh and Elsie Chapman, containing writings of authors like Sona Charaipotra, Roshani Chokshi, Melissa de la Cruz, Renee Ahdieh, Aisha Saeed, along with others. A few more mid-year releases are, 'Obsidio' by Amie Kaufman and Jay Kristoff, 'War Storm' by Victoria Aveyard, 'Legendary' by Stephanie Garber and 'Smoke in the Sun' by Renée Ahdieh.
As the saying goes, 'All's well that ends well', the year won't be disappointing its readers before its final closure. Before the year winds up, Cassandra Clare is going to gift her readers with 'The Queen of Air and Darkness', a tale of forbidden love striving to withstand the hurdles in a world of bloodshed and damnation. 'A Suitable Girl' by Vikram Seth is also going to be another enthralling year end release. The third book of Ramchandra series by Amish, 'Raavan: Orphan of Aryavarta' is also expected to release by the end of 2018.
Some other interesting releases bookworms can look upon in 2018 are 'Pajamas are forgiving' by Twinkle Khanna, 'A Century Is Not Enough' by Sourav Ganguly, 'A State of Freedom' by Neel Mukherjee, 'Macbeth' by Jo Nesbo, 'Force of Nature' by Jane Harper, 'Sadness Is A White Bird' by Moriel Rothman Zecher, and numerous more. Thus, 2k18 is going to be an exciting one for every book lover, with so much to offer within the span of three hundred and sixty five days. Books, unlike gadgets, always make people wiser. Thus, the year is set to offer an impressively great deal of knowledge, wisdom, empathy and entertainment with its innumerable book releases throughout the four seasons. The journey of literature has just begun and is undeniably going to be remarkably fantastic.