Top 10 Visionary Leaders Beyond Ideas Oct2018
Top 10 Visionary Leaders Beyond Ideas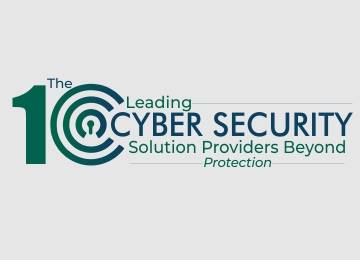 Visionary leaders energize and inspire people to work toward this future goal. They are able to clearly and vividly communicate what the future holds. Visionary leaders anticipate what's coming, both opportunities and obstacles. They are able to connect the dots between various trends and events and interpret how what is happening today might impact the future. Visionary leaders work with the end in mind. They are able to work in the present moment while also looking forward to where the organization is heading. They provide strong direction for the path ahead and give well-defined rationale for how the decisions of the present relate to the vision of the future. Therefore, to highlight some of these fascinating journeys, we have come with a special issue, Top 10 Visionary Leaders Beyond Ideas.
As our cover, we have Dr. Gary Tho, the founder and owner of ChiroWorks, a health care clinic specialising in peak performance for anyone who can't afford an "off" day. His roster of clients include artists, executives, and even professional athletes– he is the one who makes sure you are always in your tip-top shape. Aside from that, he is also a motivational speaker and author. Be sure to read Dr Gary's journey because it is as inspiring as it gets.
Apart from which, we have a great example of an individual venturing on his own and making it big is Daryll Tan, the Co-founder and the Director of OpenMinds™; Derrius Quarles, a bestselling young-adult author, entrepreneur, speaker, & web-designer; the siblings, Joey and Vannessa Lee who started a healthy revolution in the form of Tandem Collective, which has A Poke Theory and Alter Ego under its brand; Stefan Witkamp, founder of Athom that company created a product called Homey which allowed people to use their creativity to improve the world around them; Victoria Lennox, the Co-founder and CEO of Startup Canada. Led by Victoria, Startup Canada is a national entrepreneurial movement that brings together, celebrates and gives voice to over 247,500 entrepreneurs, 750 partners and 50 grassroots startup communities in Canada.
We have also included "Being A Freelancer Is Not The Same As Being An Entrepreneur. Here's Why," penned down by Nicolas Cole, Founder of Digital Press and "The Difference With Being A Leader Vs An Everyday Employee" by Tim Denning, Viral Blogger.
Let's get started, shall we?

It all started when he was 7 or 8 years old. He had every opportunity as a child and his