Top 10 IoT Solution Providers Beyond Data Nov2018
Top 10 IoT Solution Providers Beyond Data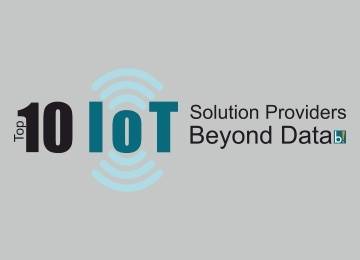 In this era of rapid technological advancements, it is extremely common to see some new and innovative technology rising up the ladder of expectation and hype, only to fall down the dark pit of failure. But then there are some technologies, living up to its potential and going beyond our pre-conceived expectations. Internet of Things is one such technology that has stood apart from the crowd and has gone on to become one of the biggest technological trends globally.
The proliferation of the IoT technology has prompted the emergence of various solution providers, which are helping companies strive ahead of their market competition by providing innovative IoT solutions to their clients.
To highlight such solution providers, Beyond Exclamation has proudly come up with an issue titled "Top 10 IoT Solution Providers Beyond Data."
As the Cover feature, we have Witekio, whose objective is to help its customers build successful innovations that bring value to the customer and last for long thanks to a stable and scalable architecture.
We also have other innovative IoT solution providers like Tinfoil Security, Paradox Engineering, FlyingBinary, and Urbiotica. In addition to these, we have some of the most thought-provoking articles from leading industry experts.

IoT trend has made software the cornerstone of countless innovative projects. It first started to affect the B2C areas and