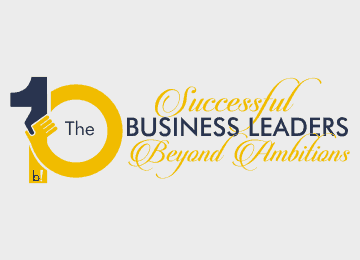 Most organizations have leaders with the strong operational skills needed to maintain the status quo. But they face a vital deficit: They lack people in positions of power with the know-how, experience, and confidence required to tackle what management scientists call "wicked problems." Such problems can't be solved by a single command, because they have causes that seem unfathomable and solutions that seem undefined, and they often require companies to transform the way they do business. Every enterprise faces these kinds of challenges today. What these enterprises need is successful business leaders beyond ambitions. These leaders tend to have several common personality traits: They can challenge the prevailing view without provoking outrage or cynicism; they can act on the big and small pictures at the same time, and change course if their chosen path turns out to be incorrect; and they lead with inquiry as well as advocacy, and with engagement as well as command, operating all the while from a deeply held humility and respect for others. Beyond Exclamation recognizes these successful leaders in its special issue, titled, "The 10 Successful Business Leaders Beyond Ambitions." With this issue, we aim to celebrate the glory and success of these trailblazers.
On our cover, we have John Shegerian, Executive Chairman, ERI. John Shegerian is a serial social entrepreneur who focuses on solving global problems through game changing innovation to build successful, socially responsible companies. John is also an inspirational public speaker, being invited to speak at conferences and provide keynote speeches at a variety of special events.
Apart from the cover story, we have featured, Jake Olson who as a co-founder and president of Engage, Jake sets big picture strategy and serves as the public face of the company. We have Nicole Martin who as a Founder, CEO and Chief Empowerment Officer of HRBoost, leads a high performance team of HR leaders to partner with businesses. Next, we have Bruce Magown who is the Chief Executive Officer, President, Board Member and Investor in Integration Technologies, Inc., the creator of InterWeave Smart Solutions. We have Celia Pool, co-founder of DAME and a creator of the world's first reusable tampon applicator. Lastly, we have Dov Baron, the President of Authentic Paragon Alliance who is also a headline speaker for global conferences on leadership, influence, business and embracing purpose driven authentic leadership.
Let's get started then!