The 10 Most Prominent Cyber Security Leaders Empowering Innovation in 2020
The 10 Most Prominent Cyber Security Leaders Empowering Innovation in 2020
The 10 Most Prominent Cyber Security Leaders Empowering Innovation in 2020

With the advancement of technology and digitization, we can access anything today at the click of a button. We can view, share, and update our private data that saves us the trouble of having to memorize it. While that is a fascinating innovation, we might be open to numerous cyber threats. This led innovators to develop the cyber security software to help reduce the risks of cyber threat making the internet a safe space for everyone.
It is amazing to witness the power of technology that has been leveraged by these innovative minds to create something great. With this edition titled, "The 10 Most Prominent Cyber Security Leaders Empowering Innovation in 2020", Beyond Exclamation recognizes and honors the work of exceptional cyber security leaders. Featuring as the cover story of this issue is the journey of Ed Adams, President and CEO of Security Innovation, a leading security company. Adams is a software quality and security expert with over 20 years of experience in the field. In this this article Adams shares his amazing success story with us highlighting the challenges and growth of the company, that inspires the generation to innovate.
Inclusive are also the awe-inspiring thoughts of many more cyber security leaders such as Chandra Pandey Founder and CEO of Seceon, Aldrich Huang CEO of UXTestingio, Darren Kum Founder and CEO of Secured2, Alniz Popat CEO of Lifecare International, Steven Russo Executive Vice President of Eclypses, Brendan E. Egan Founder and CEO of Simple SEO Group, Lance Crosby Founder and Chief Innovation Officer of StackPath, John R. Childress Chairman of CulturSys Inc. and Peter Bradley CEO of Torsion IS. We are honored to feature such noteworthy personalities in this exclusive edition.
Cyber security is an evolving industry and is witnessing a massive transformation with new and inventive ideas being introduced. The hard work and passion of these leaders define a new path of innovation for the generation to follow.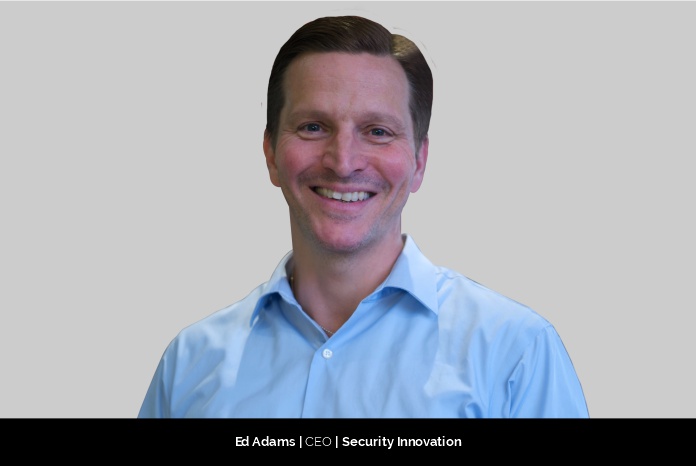 Langston Hughes, a famous poet and social activist famously said, "I have discovered in life that there are ways of