The 10 Most Admired CEOs Beyond Leadership Oct2019
The 10 Most Admired CEOs Beyond Leadership Oct2019
The 10 Most Admired CEOs Beyond Leadership
Great Leaders who Define Success
Leaders are defined by their skills; good leaders are defined by their followers, but great leaders are recognized by their work. Great leaders of a successful business are the ones who take decisive actions, find a way to achieve challenging goals, motivate the team to perform to their highest ability and try their best to outperform their competitors. Raising a powerful business is the over achieving outcome of a leader's hard work, dedication and potential to lead a team to success.
In appreciation of these great leaders who have achieved beyond success and have earned respect and honor throughout their journey, Beyond Exclamation dedicates this issue of "The 10 Most Admired CEOs Beyond Leadership" to them. Featuring as our cover story is the journey of Brian Shore the CEO of Zoom International. From the desire of being an orthopedic surgeon to leading a software firm, Brian has an extraordinary tale of success that not only inspires but motivates us to dream big. He is a passionate leader who has influenced his team, business and the business world in a remarkable way.
Also inclusive are the incredible success journeys of powerful business leaders like, Marc Vanmaele CEO of Trust Builder Corporation, Yunha Kim Founder and CEO of Simple Habit, Sheri Atwood CEO of Support Pay, Aimee Madden CEO of CliniShift, Toby Ruckert CEO of UIB, Ben Volkow CEO of Otonomo, Anna Cecilia Frellse CEO of Maternity Foudation, Sophie Devonshire CEO of The Caffeine, Viridiana Romero Software Engineer. We sincerely hope that the articles and stories covered in this issue are a source of inspiration for all our readers instilling them with a passion to achieve beyond success.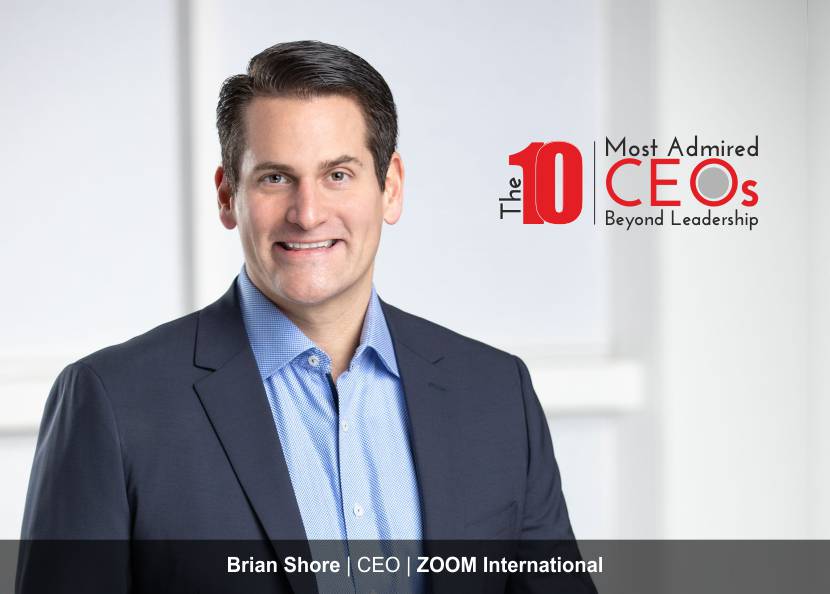 Failures are a part of a successful journey. As human beings, we can learn from successes, but we learn far