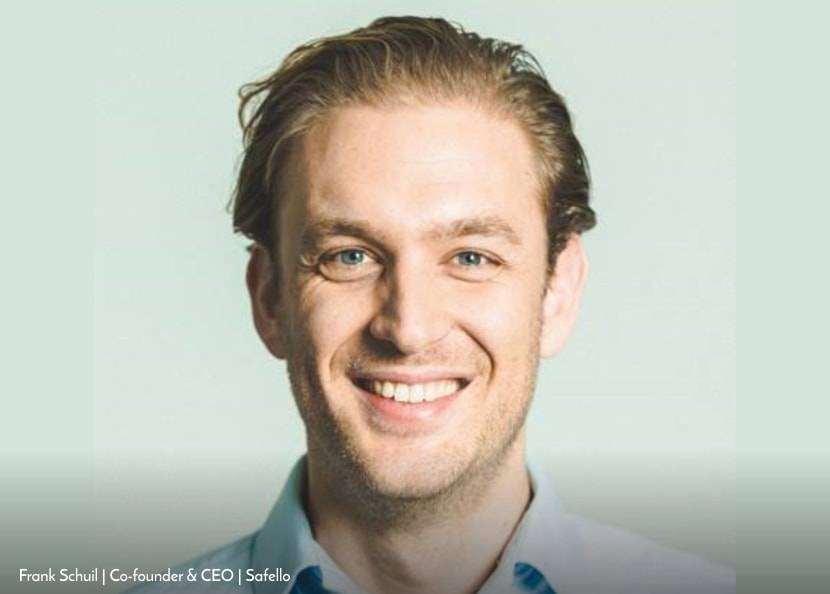 Safello: The Fastest Way to Bitcoin
The idea of cryptocurrencies (cryptographically encrypted digital currencies) has been moving around in the academic circles since the 1970s. However, the idea took on form and shape with the introduction of Bitcoin in 2009. Over the last nine years, Bitcoin has grown on to be disruptive in the fields of monetary policy, finance, economics, and e-commerce – and it has spawned an industry of more than 2,000 coins, tokens, and altcoins in what is being commonly referred to as the cryptocurrency market. Meet Safello that enables the users to buy and sell Bitcoins through an online marketplace, powered by blockchain technology. Once users have signed onto Safello platform, they are able to access all the related Bitcoin services they need.
There are quite a few services to buy and sell cryptocurrencies. Typically they require you to go through lengthy onboarding processes to create accounts before placing an order. But Safello's widget and API integration takes away this burden to the user experience while actually holding AML requirements to the highest standard. With other services, it is either convenience without compliance or compliance without convenience. With Safello it's both and that is where the company is breaking new ground.
The foundation of something big
Safello was founded in 2013, a time when hacks and scams were prevalent in what was at the time, a budding industry. This was before MT Gox that held ~80% of the total trading volume, which ultimately went bust in spectacular fashion. There was a need for a secure and compliant entry point into the cryptocurrency economy. With its name originating from your safe fellow, Safello was created. The company registered with the Swedish FSA and landed a banking relationship with a top 4 Swedish bank. Its non-custodial approach to cryptocurrency delivery and the proactive compliance with European AML regulation cemented this standing. Over time, Safello has solidified its position by being the consistent and reliable partner which has now helped tens of thousands across Europe, engage with this now booming economy.
The journey that made all of it worthwhile
In the past five years, Safello has hit some major milestones. Safello was the first business ever to close a deal with a tier I bank (Barclays) around Bitcoin. Safello co-financed the prominent VAT case which went to the European Court of Justice, to rule that cryptocurrency businesses should be exempt from VAT. Its product meanwhile has evolved from not only being a B2C brokerage, but also into a B2B one. And this year, Safello launched our Brokerage-as-a-Service model to help anyone monetize their cryptocurrency audience. The product Safello Business is a widget and/or API where app and website owners, with only a couple of lines of code, can become a brokerage themselves. In a Stripe-like dashboard, partners can keep track of how much revenue they are generating. "The underlying breakthrough in the product is that we have reduced the onboarding experience which in many cases can take hours to even days with other platforms, to less than a minute with ours. It's been very well received by the industry and within a short period of time we have quickly seen it become a major part of our business," said Frank Schuil, Co-founder and CEO of Safello.
Team that stands resiliently behind the company
Safello's core team consists of some highly technical individuals, most of which have worked in the cryptocurrency space for years. Safello has the operational foundation of the company that deals with compliance, support and the commercial aspects of the organization. Around the team are the amazing stakeholders which includes the Digital Currency Group, White Star Capital and Northzone and of course Safello's users and partners. "Instead of simply being a cryptocurrency business we strive to be a modern fintech company, we recently rebranded Safello to underline that cryptocurrency businesses no longer have to be boring bank blue," Frank added.
A visionary leader
The past decade, Frank has dedicated himself to building companies in different industries. It has helped him to recognize some of the more uniform truths about what is needed to make any company work. With each company, there were always new challenges, and with Safello these challenges also saw new dimensions in the form of regulatory complexity and dependency on incumbent's infrastructure to achieve his goals. Having encountered many of the regular problems that are traditionally associated with running a startup, Frank feels he has the ability to differentiate between those that are common problems and those that are specific to this industry. In doing so, he believes the Safello team have been able to focus their attention on those issues that matter the most to increase the chances of success.
Now that the ICO market has cooled down and with that volatility reaching more reasonable levels, everyone has gone back to focusing on evolving their products and rolling out new ones in preparation for the next wave of adoption. Frank believes we have seen this pattern before and with each wave we reach ever increasing levels of maturity, this will set the stage for the next phase of adoption. "There is so much innovation going on that it's hard to cherry pick any one project from the hundreds if not thousands that are out there. However, we are seeing great use cases emerge for non-fungible tokens, security token offerings, stablecoins and new scalability solutions that could be the precursor for what's next to come," he said on where industry is headed.
Dreaming big
Safello is offering a brokerage-as-a-service model to anyone who has a cryptocurrency audience to monetize. Safello is doing this with an innovative onboarding model that is faster and more convenient than anything in the market today. Safello believes it has created a strong benchmark for other relatable solutions to measure themselves against. "Last year we had a watershed moment for any of us who have been following the market since the last "bubble" of 2013. The sheer amount of household name companies getting involved and exciting projects being launched as well as the trading volume that we saw was amazing. For us as a company this meant that we had our most successful year ever and that doors really have started to open that were previously shut," Frank asserted.
Safello's test market launch for Safello Business in Sweden has also been very successful. The company is now preparing for the expansion of this model to other countries, starting with the Nordics and then the wider Europe. Safello's ambition is to be the most frictionless entry and exit point for the cryptocurrency economy, which through its API and widget is widely distributed geographically and to different kinds of apps and websites.