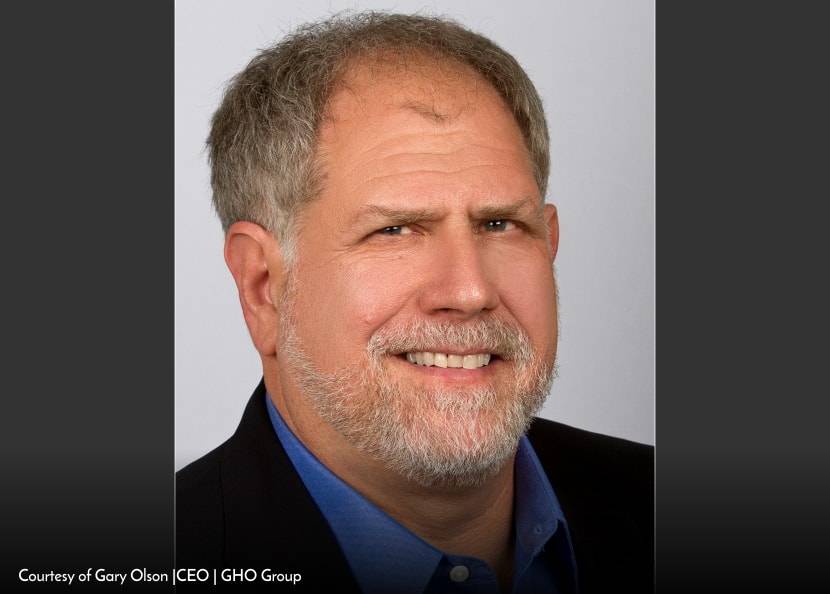 GHO Group: Bridging the Gap between Technology and Opportunity
Technology and Opportunity; two distinctive words with a synonymous undertone. For decades, whenever these two words have met, efficiency and innovation have emerged out of the corner. Shouldering a tagline of "Where Technology Meets Opportunity," GHO Group has made a mark within its industry and beyond by justifying the line with its hard work and productivity.
GHO Group is an independent consulting firm, specializing in planning and designing media production facilities for broadcast and cable companies, corporations, educational institutions, and cultural organizations. The company uses its extensive experience base to provide beneficial opportunities for clients, shares best practices in design, and plans with special attention to form budgets and schedule crafts the process to assure best-in-class results. The company is a recognized leader in technology implementation and its design philosophy is based on sustainability and understanding that this kind of opportunity and investment has to be 'future proof'.
The seeds of success
GHO Group enables creative people on a global scale to express themselves using advanced technologies in the form of easy-to-handle tools. This was prompted by the evolution of advanced media creation technologies that are easy to operate and has been the key enabler to the creative production process. The very availability of such technologies has relieved and in many instances removed the requirement of highly skilled technical support personnel to operate the technologies. This has allowed the creators and/or artists to produce and publish their projects to a multitude of digital platforms and distribution channels. The affordability of professional class creative tools has encouraged independent producers to create content.  The accessibility of distribution platforms makes it easy to publish their works.
Today, the company holds the distinct capability to take your vision from its initial concept to the final implementation phase, irrespective of whether it is traditional media, a web, smartphone, eBook, portable media player, and anything in between.
Bridging the gap between technology and business
GHO provides unique, practical, and cost-effective solutions to the challenges faced while building new facilities or implementing new technological strategies. It builds the bridge between technology and business, working with a new vision and converting it into a reality. "We manage the expectations of senior management and stakeholders throughout the execution of a project," mentions the CEO of GHO Group, Gary Olson.
The team at GHO brings a unique blend of experience to the job; they are highly-skilled professionals with a strong foundation based on real-world applications. With an extensive portfolio in media based communication, television, telecommunications, and internet related technology projects, the GHO Team boasts the capability to apply risk analysis, program and project management, and tighten fiscal management to a project. GHO's consortium of designers, engineers, project managers, and consultants is a select group of specialists and senior-level management professionals.  This blend of talent allows GHO to apply best-in-class practices and the latest project management tools to each project.
A leader with an innate curiosity
For Gary, there has always been an inherent interest in him when it comes to new technologies. Coupled with that he holds an innate curiosity on understanding how things work. Gary started off his journey by applying his experience and knowledge attained while pursuing BSEE in Computer Design into the media industry. He paved the way by bridging the gap between broadcast and computer technologies.
Gary has been on a continuous lookout for innovative solutions to solve various challenges and has applied the same to his designs and across a broad spectrum of projects and industries. When the broadcast industry evolved to computer-centric technologies, Gary developed articles, webinars, and courses, and ultimately authored his book titled "Planning and Designing the IP Broadcast Facility – A New Puzzle to Solve." Over the years, the book has become an industry standard. The pioneering individual is considered to be one of the thought leaders in the media industry with a considerable following for his articles on the "The Broadcast Bridge" and in social media channels like LinkedIn. Needless to say, it is his sheer passion, determination, and his drive to succeed that has propelled GHO Group to what it is known as today.
The industrial outlook
At present, there are a various number of disruptions ongoing within the industry. According to Gary, cloud services are rapidly accelerating without a clear understanding of all the parameters and costs associated with cloud. Also, the move to IP, now that SMPTE has published the ST2110 suite of standards, is moving slowly with competitive challenges from 12Gb SDI. Not to mention the announcement of the Japan Broadcaster, NHK, which has promised to bring-forward 8k channels for the next Olympics in December this year.
Amidst all these, GHO differentiates itself with its wide-spectrum of skills and knowledge. The company has extensive expertise in advanced media technology, business, and operations covering a broad range of services in Broadcast, Digital Media, IT, Telecommunications, Transmission, Cloud, and Artificial Intelligence. It understands the technical and production operations and the impact of technology has had, including the changes it brings to an organization and personnel as IT, Cloud and AI are introduced.
A look ahead
GHO is an objective and fully independent advisor. The company does not represent any products, technologies or services. This enables GHO to work with its clients, understand the goals, expectations, and budgets to design the best solution to fit their needs and requirements.
Looking ahead, GHO is anticipating the role of Artificial Intelligence in the near future in the media industry and how other industry sectors would use media requiring broadcast knowledge and expertise to assist them as they produce more and more media.
The team and clients
Team building has and will continue to be at the core of GHO Group's success. Being an independent and objective strategic advisor and design firm, GHO develops and manages teams with different levels of expertise and disciplines for each project. The size and shape of the team vary based on the scope and requirement of the project. The company looks forward to moments of acknowledgment from clients for a job well done and are driven by positive feedbacks and the team strives to maintain the same going forward.