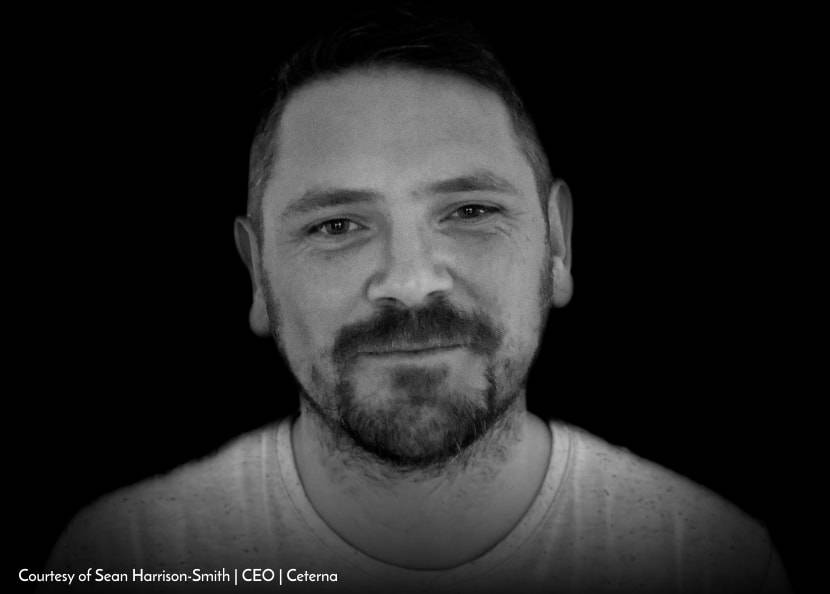 Ceterna: Taking a Holistic Approach to the Next Level
The software industry is without a doubt one of the most rapidly changing industries across the globe. The emergence of cloud computing, data security and enrichment and, of course, AI are huge developments the industry is currently facing. A lot of these changes feed off each other; exponential growth in the volume of data produced around the world has led to a much greater requirement for data security through better encryption, more robust technological controls and a need for easy to access cloud computing. As a CRM, Salesforce is one of the most effective solutions for the growing data needs of businesses worldwide. It's a highly flexible platform that can take multiple sources of data, centralize them and then utilize its own proprietary 'Einstein Analytics' AI solution to produce powerful sets of analytics to base truly meaningful business decisions from.
Enters, Ceterna as a Salesforce Digital Transformation Consultancy that does things a little bit differently from other competitors in the market. The company takes a highly consultative approach to the way it works with its customers. Whilst having the capabilities to implement a simple out of the box Salesforce solution for any business, Ceterna tends to go the extra-mile and take the holistic picture of each business it works with into account. This differs from many other partners out there in the Salesforce eco-system who tackle each project as just that – a one-off, one dimensional project. Ceterna's aim is to factor in the larger picture that surrounds its customers to determine how their solution will best fit their business to enhance their operations and realize their visions.
Delivering Innovative Solutions
Ceterna's mature delivery team boasts an amazing breadth and depth of experience across both the industries the company serves and the cloud solutions it offers. While the Salesforce ecosystem is constantly changing and evolving, the firm has seen most of it all before and is always keeping up to date with the latest trends and directions in the industry which gives the team great confidence going into each project they deliver.
The company is a full-service Salesforce Partner, meaning it delivers innovative digital solutions and customer & employee experiences for companies of all sizes – no matter where they are in their Salesforce journey. Whether it's implementation, ongoing support, custom development or training, Ceterna is always there providing a comprehensive package to fulfil all Salesforce needs.
However, Ceterna's greatest strength is their ability to operate at a strategic business consultancy level – engaging with their clientele in a partnership dynamic rather than re-using the same customer-agency model we're so used to seeing across the wider market. Ceterna leverages this more collaborative approach to undertake more valuable multi-cloud, multi-year strategic engagements that lead to significant, long-term digital transformations for the businesses they work with.
Sustaining a Great Working Culture
Ceterna is more comfortable with its more holistic approach than the other partners in the ecosystem. Sean Harrison-Smith, CEO of Ceterna, "The outcome of this is a happy client base that communicates very real digital transformations back to us once we complete our work with them.  In many cases the resulting success of each project leads to customers who become micro-disruptors amongst their own competitors and future phases we plan with these disruptors goes on to distance them even further from the rest of the pack."
He adds, "Our expert consultant team can be credited with this success as they take a very strategic approach to each project they run. This working standard has been a core ingredient to our practice since inception and it's reinforced by dedicated senior consultants who mentor capable junior consultants along the way. It's sustained through a great working culture."
Overcoming Obstacles and Reaching Further
Like every company that has growing pains, luckily as a consultancy who implements Salesforce for other businesses, Ceterna also uses the solution in its own business. Salesforce is designed to scale at the same rate as the business it works for grows. Hence, while not every obstacle can be avoided in the path of rapid growth like Ceterna, the power of the world's leading CRM helps mitigate a lot of these pains that many other businesses would normally face.
"In saying that, the number one challenge we tend to face is ensuring our base of expert consultants can keep up with the number of new projects we're asked to commit to. We have very high standards in terms of the talent we employ as a business and it's one of our core values to ensure the most capable team of consultants are a perfect match with every one of our clients. We are constantly seeking out new talent that aligns with our strict criteria as a company and whilst for the most part we've been able to keep up, it's not always easy. As a result of the standards we set for ourselves – we aim to keep the outsourcing of talent to a minimum unlike many other partners and have very strict quality controls if this necessity is to ever arise," Sean further adds.
The Vision that keeps Everyone Working Hard
Within the Salesforce ecosystem, Ceterna aims to become the global leader in driving digital transformations for innovative and forward-thinking business around the globe. The team is working to achieve this through very healthy growth targets as they aim to nearly double their consultant base over the next 12 months and expand on their global footprint substantially.
The world is becoming more and more connected and there are less and less barriers to becoming a truly global business. Sean believes that Ceterna needs to keep up with its customers here to ensure the team is qualified to help them achieve their visions. This will in turn help Ceterna to achieve its own.
Meet the Trailblazer
Sean boasts over 15 Years of Salesforce experience with IT and Data experience prior to that. Initially working on the client side, Sean saw the early potential the Salesforce platform possessed in its infancy and seized the opportunity to move into Tier 1 consulting. Sean's PRINCE 2 Project Management certification has helped shape Ceterna's project delivery philosophy with an emphasis on client empathy & robust delivery controls.
Many consultancies at Ceterna's Platinum level have a disengaged senior management team who don't have a true handle on their business. This is not the case at Ceterna. Sean's dedication and involvement in the business along with the other founding partners ensures he's in touch with the core workings of the business and thus can add real value to the nurturing environment Ceterna tries to set internally in order to deliver very real quality for its customers.