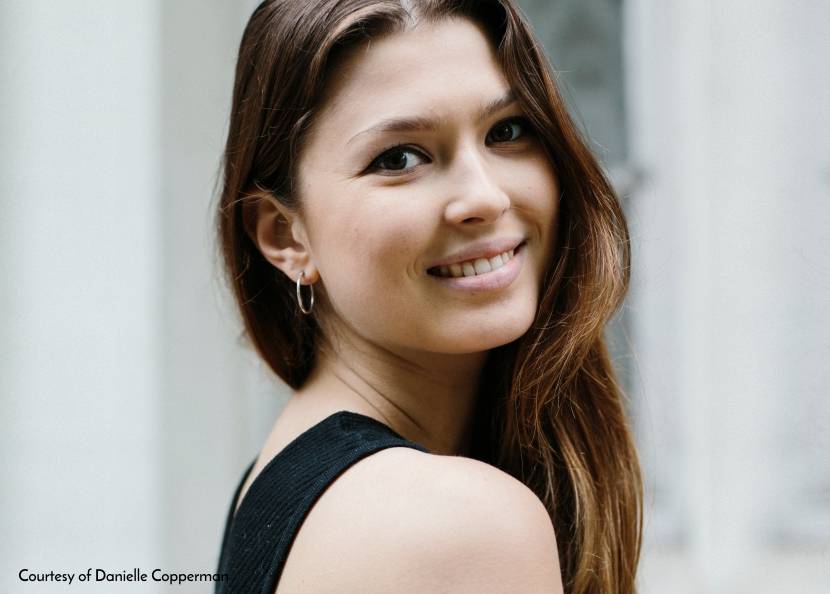 A pioneer in F&B industry that provides a range of quinoa-based breakfast granolas free from gluten, dairy and refined sugars and made from only 100% natural ingredients
There's an illusionary myth owing to the cereals and granolas being a healthy breakfast substitute for fitness enthusiasts. Breakfast is often described as the most important meal of the day, providing as it does sustenance and energy for whatever activities lay ahead. The first thing to consider is how the failure to eat something at the start of the day can have surprisingly serious health consequences for those concerned.
Danielle Copperman, the founder of Qnola, took the dive to break the myth. A pioneer in the F&B industry, Qnola, provides a range of quinoa-based breakfast granolas free from gluten, dairy and refined sugars and made from only 100% natural ingredients.
Passion is the reason we journey, perseverance lights our way!
Before launching Qnola, Danielle had no previous background or experience in business or food development. Having left school at the age of 18, Danielle moved to London to pursue modelling full time, which is when she drastically changed her diet and started making Qnola for herself at home. Before Qnola, Danielle (like many of us) was addicted to sugary, shop bought cereals; when she cut out gluten and sugar from her diet, she was inspired to make something just as delicious and just as simple and quick to prepare, using whole and functional ingredients.
There is a fine line between healthy and unhealthy, and we often overlook the amount of sugar or the different types of sugars in food products. Many people check labels for fat and calorie figures, but don't check sugar content, types of sugars used or other sweeteners, flavourings, additives and preservatives. You can be buying products that are advertised as healthy and that seem healthy but that are still not 100% healthy if you look closely. Cutting down sugar is really important to reduce blood sugar imbalances and hormone imbalances, reduce the risk of weight gain and to reduce fatigue in order to have more energy. Sugar is also closely linked to main illnesses, both physically and mentally, and so cutting down on it could help considerably reduce certain health issues too.
A journey of thousand miles begins with a single post on Instagram.
According to insights by researchers and scientists, we should all be aiming to consume around 15–25% of our daily energy intake at breakfast. It is a proven fact that eating a nutritious breakfast sets the tone for the day and promotes weight maintenance by maintaining blood glucose levels and your metabolism. For Danielle, being a multitasker with a busy schedule, giving up sugar and grains meant giving up energy-rich sources, including traditional granolas. This left her feeling lost in the mornings, and in search of a healthy alternative – something which, at that point, didn't exist in the market.
Danielle started making Qnola for herself as a healthier alternative to sugary shop-bought granolas and as a model, something quick and easy to take to photo-shoots. After posting an image of Qnola on Instagram in the very early stages, Danielle started receiving personal orders from health-conscious followers. The demand-driven product then developed into a worldwide brand, one department store and health food shop at a time. Danielle noticed there was a high demand for the product in the UK and wanted to create a more honest and reliable breakfast option that was ready-to-eat to give people a more functional start to the day, and to provide more sustainable energy and set the tone for the rest of the day.
Qnola only uses ingredients that are close to their natural form i.e.; not heavily processed, heated or refined, and as fresh and functional as possible. The company sources the ingredients from vendors as locally as possible and is proud to be using quinoa grown right in their parent country, Britain.
Wake up well and seize the day!
Qnola is a range of quinoa-based breakfast granolas free from gluten, dairy and refined sugars and made from only 100% natural ingredients. Qnola products have an extremely original USP as they include quinoa in all of their products. None of Qnola's competitors use quinoa in their recipes, and an inclusion of this high fibre, high protein seed / grain is what sets the Qnola products apart from the rest. The company claims that they have the lowest amount in sugar in their products. The only sugar used in making of Qnola is entirely natural and minimally refined coconut palm sugar. The healthy, tasty, gluten free and vegan breakfast-substitutes from Qnola differentiates them from most of their competitors with cereals on the market.
Qnola's original products are paleo and vegan, which are super high in fibre, protein and antioxidants. Earlier this year, the company launched a new range with grains (which aren't paleo), to keep up with demand and customer desires as they plan to expand into new markets. Along with the exponential growth of her company, Danielle taught herself all aspects of running a business and continues to grow and develop as the industry adapts and consumers needs evolve.
Knowing your market is the beginning of all wisdom.
Over the last few years, there's been a tremendous demand for plant-based protein, and calls to reduce the use of plastic in food and drinks industry. Consumers are more educated than ever before and are conscious that the food they are buying is both good for them and isn't harmful on the environment at the same time.
Qnola is quite perceptive about the fact. The company is wary about using a base of organic British quinoa combined with nuts and seeds, which are naturally high in protein and fibre. Consumers are increasingly seeking products that will help sustain them throughout the day and leave them fuller for longer. Qnola is a nourishing morning meal that provides many of the essential vitamins and minerals your body needs to thrive.
As a small business, the company does its best to keep their carbon footprint as low as possible and is always looking into ways which can reduce the amount of plastic use in packaging. Their manufacturer has recently installed solar panels, meaning their energy consumption and production will soon be self-sufficient. It's the small victories that help win the big battles!
The victory moment and the journey ahead.
Qnola celebrating its largest order from Selfridge's food hall was a major moment for the team. Their journey from selling directly to customers and in small deli's to this globally acclaimed department store has been truly remarkable. Danielle adores all of the amazing press the product has received. All the instagram tags and posts from people enjoying her creation have made it all very worthwhile for the founder!
Qnola has planned a lot of strategic outcomes for future. There are a lot of things in the pipeline. Some of them aren't officially signed off but the company vaguely reveals that they plan to launch some exciting new products to their breakfast range, including snacks and clusters – all free from gluten, grains, dairy and refined sugar.